Hermanus shines towards end of Impala Trophy
Less than a month before the end of the Impala Trophy competition, our club has five members in the top ten participants from the Western Cape region. All five of them are also in the top 10% of all participants – a total of just over 900 from all over South Africa. The competition is based on achievements in salons. Our Phil Sturgess is still in the lead in the Western Cape, and 22nd overall, followed by Carina de Klerk, joint 5th in the region and 66th overall. The other three are Crighton Klassen (7th and 74th), Elizma Fourie (8th and 78th) and Charles Naudé (9th and 88th). Not far behind them is our club president, David Wilson (joint 15th and 120th). It is quite remarkable that those six have been more or less the total of our regular salon participants over the past eleven months.
Of the dozen or so clubs in the Western Cape, the Cape Town club has three members in the regional top ten, and Fish Hoek and Paarl one each.
But the final word has not yet been spoken. The results of the last five of about 25 salons can still change positions at the bottom of the top ten and the top of the following ten. The closing date of the last salon is end June, and the suspense will last for another almost two months. The Impala Trophy Award winners will be announced at the 2022 PSSA congress in Greyton from 21 to 25 August.
More on the Impala Trophy competition can be found on the Photographic Association of South Africa (PSSA) website.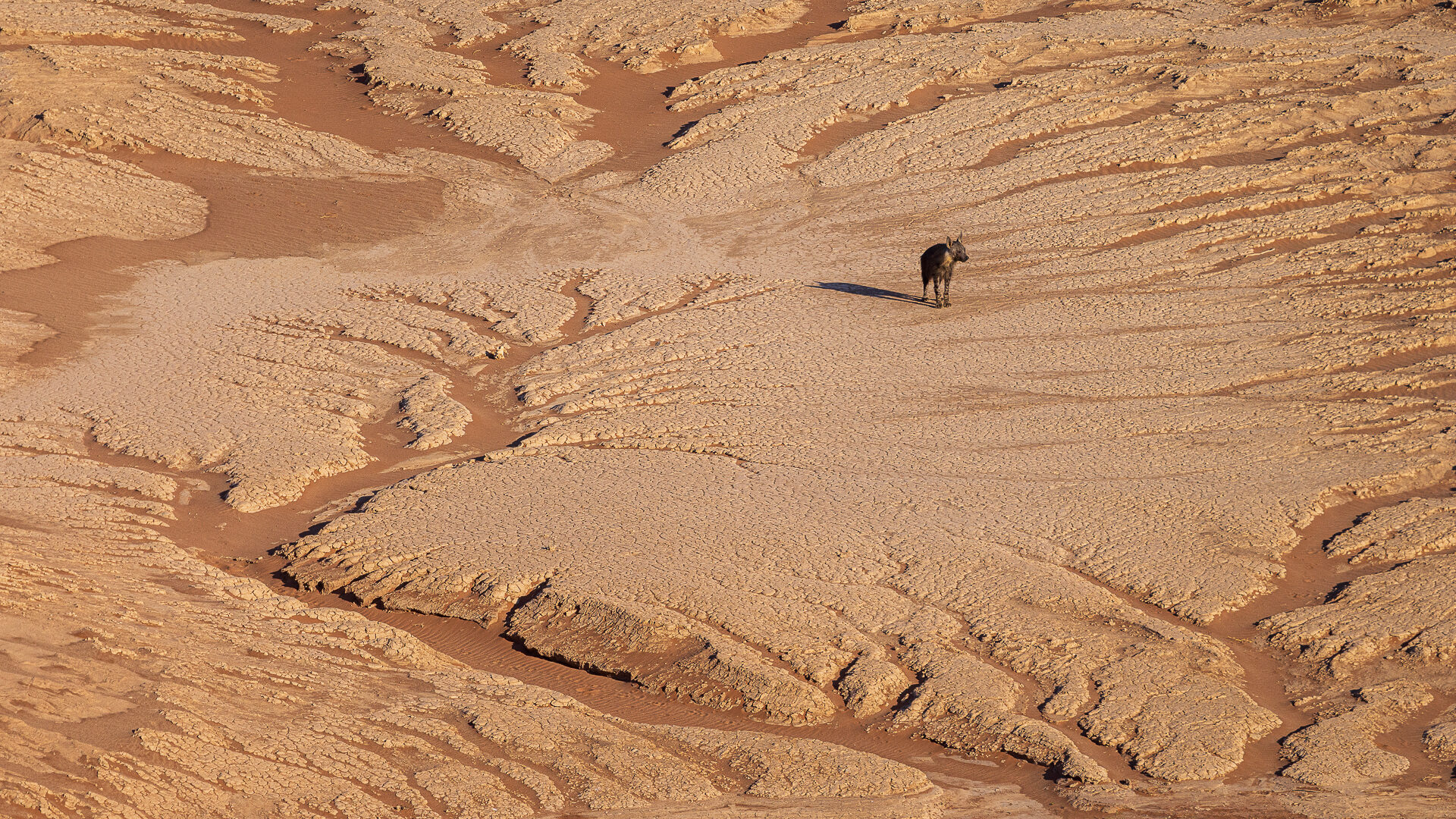 A rare Gold medal. "Brown Hyena at Sossusvlei" by Carina de Klerk was awarded Gold by the FIAP (International Federation of Photographic Art) for category winner in the international salon of the PSSA. In national salons the category winner gets a PSSA Silver medal.
| | | | | |
| --- | --- | --- | --- | --- |
| Entrant | Club | Points | W Cape | National |
| Phil Sturgess | Hermanus | 157 | 1 | 22 |
| Dante Parisi | Fish Hoek | 126 | 2 | 33 |
| Christo Giliomee | Paarl | 121 | 3 | 39 |
| Kim Stevens | Cape Town | 110 | 4 | 49 |
| Carina De Klerk | Hermanus | 86 | 5 | 66 |
| Dieter Butow | Cape Town | 86 | 5 | 66 |
| Crighton Klassen | Hermanus | 80 | 7 | 74 |
| Elizma Fourie | Hermanus | 76 | 8 | 78 |
| Charles Naudé | Hermanus | 67 | 9 | 88 |
| Neels Beyers | Cape Town | 63 | 10 | 93 |
Western Cape Impala Trophy top scores July 2021-May 2022