16-19 June 2022, HPS Pop-up Gallery, Hermanus Station Mall
The Hermanus Photographic Society celebrated its 25th anniversary in style with an exhibition showcasing 46 professionally curated images from 17 club photographers. The well-attended opening evening paved the way for a successful event as part of the annual Hermanus FynArts festival. More than 450 visitors graced the pop-up gallery over a period of four days. Many voted for their favourite three images while others left highly supportive comments in the guest book.
Overall, scenic and contemporary images attracted the most attention while viewers generally found colour images more appealing than monochrome. The most popular image was 'Colourful curves', a contemporary portrayal of Walker Bay waves, by Phil Sturgess. 'Revealing the rich tones of winter' by Carina de Klerk and 'Daily catch' by Hestie das Neves were neck to neck in the vote for most popular images.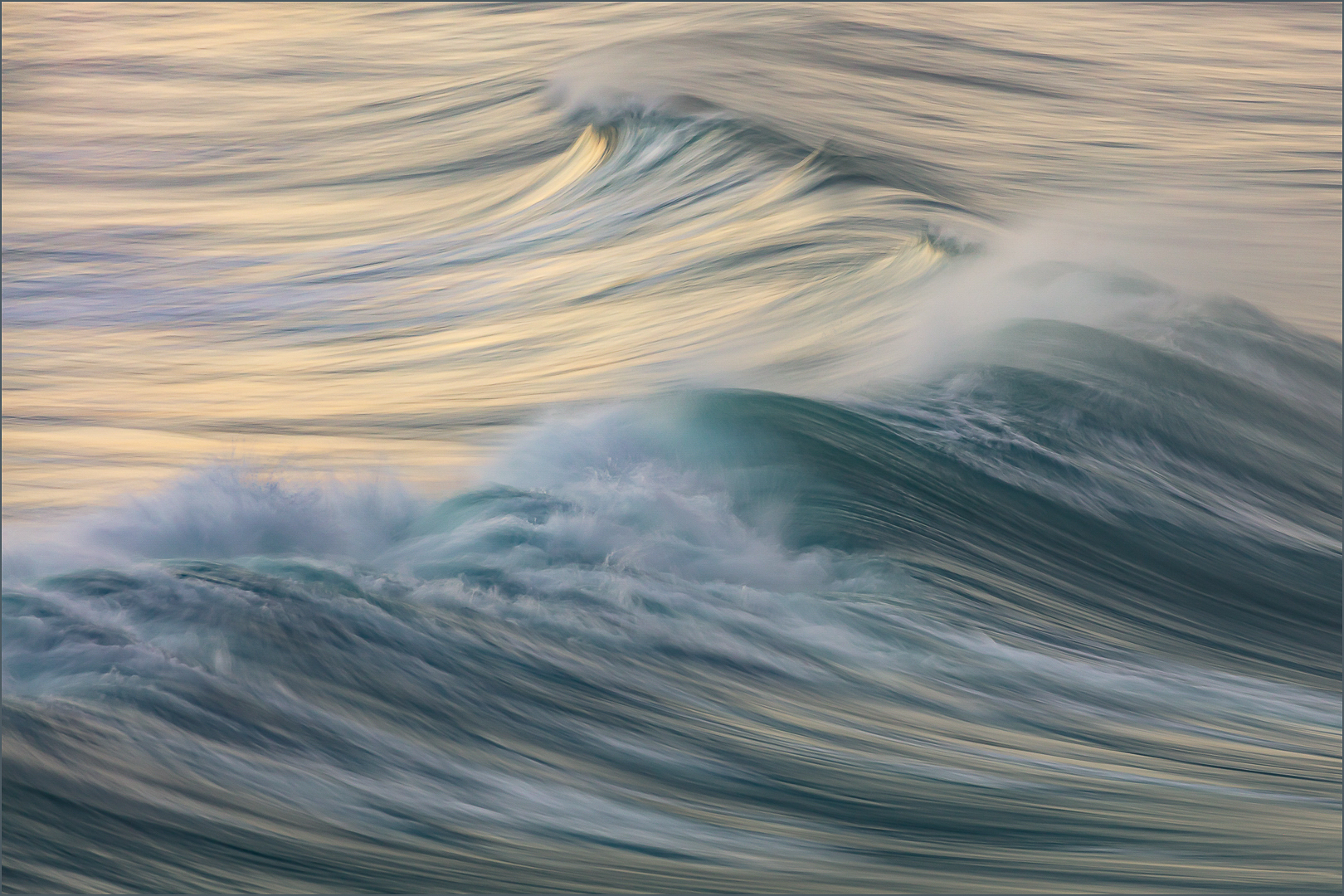 View all the images by photographer
David Wilson, LRPS
HPS President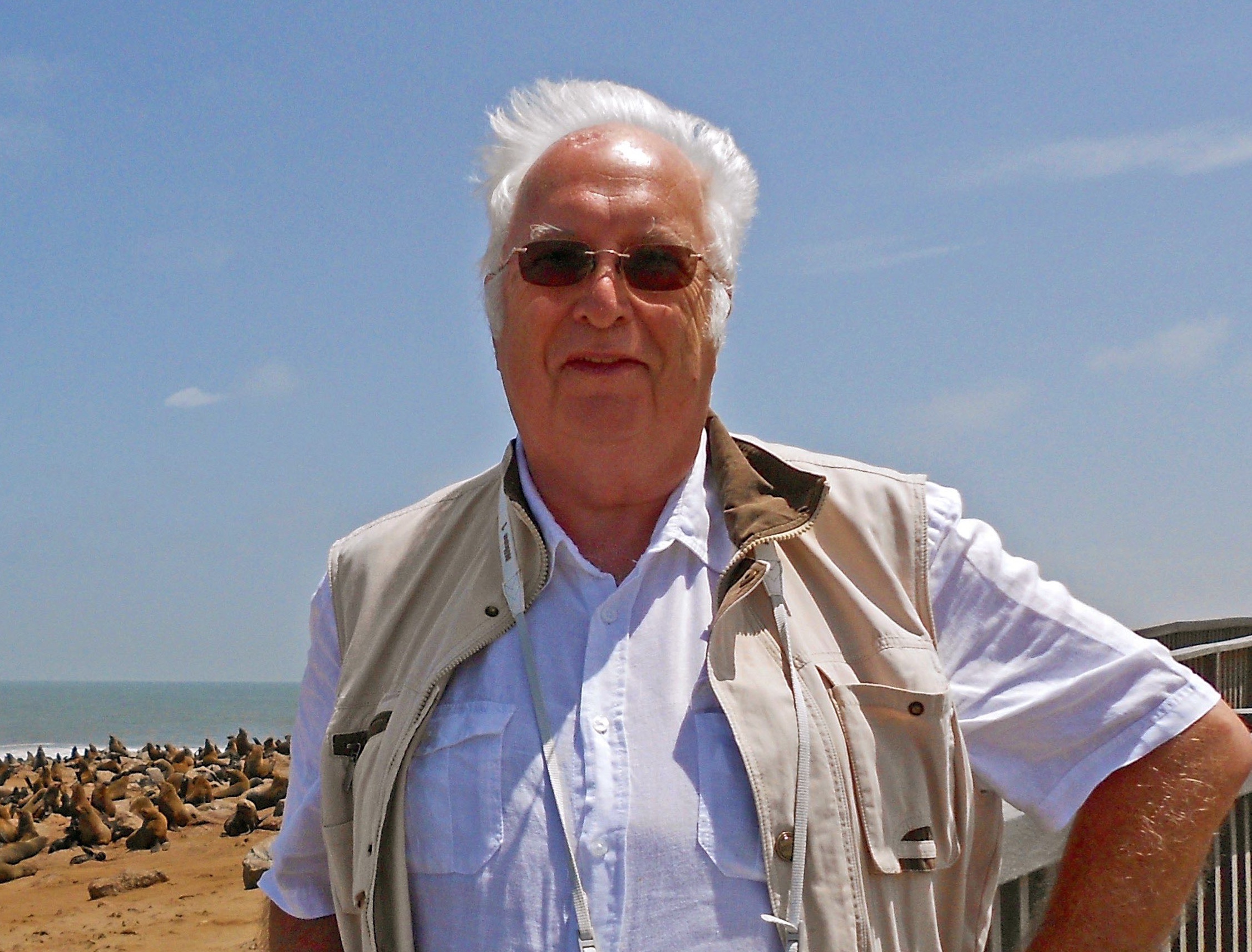 David Wilson was born in London but as Chartered Surveyor specialising in international property valuation, has lived and worked most of his life away from the UK, including Canada, the USA, China, and Spain. Now "retired" he lives in Hermanus with his partner Margot and their two dogs and a cat.
As member of the Royal Photographic Society, David obtained his Licentiate of the Royal Photographic Society (LRPS) in June 2021. His early photographic work specialised in the travel genre. Now, however, with the nature attractions of southern Africa, he has gained international photographic awards for his nature photography.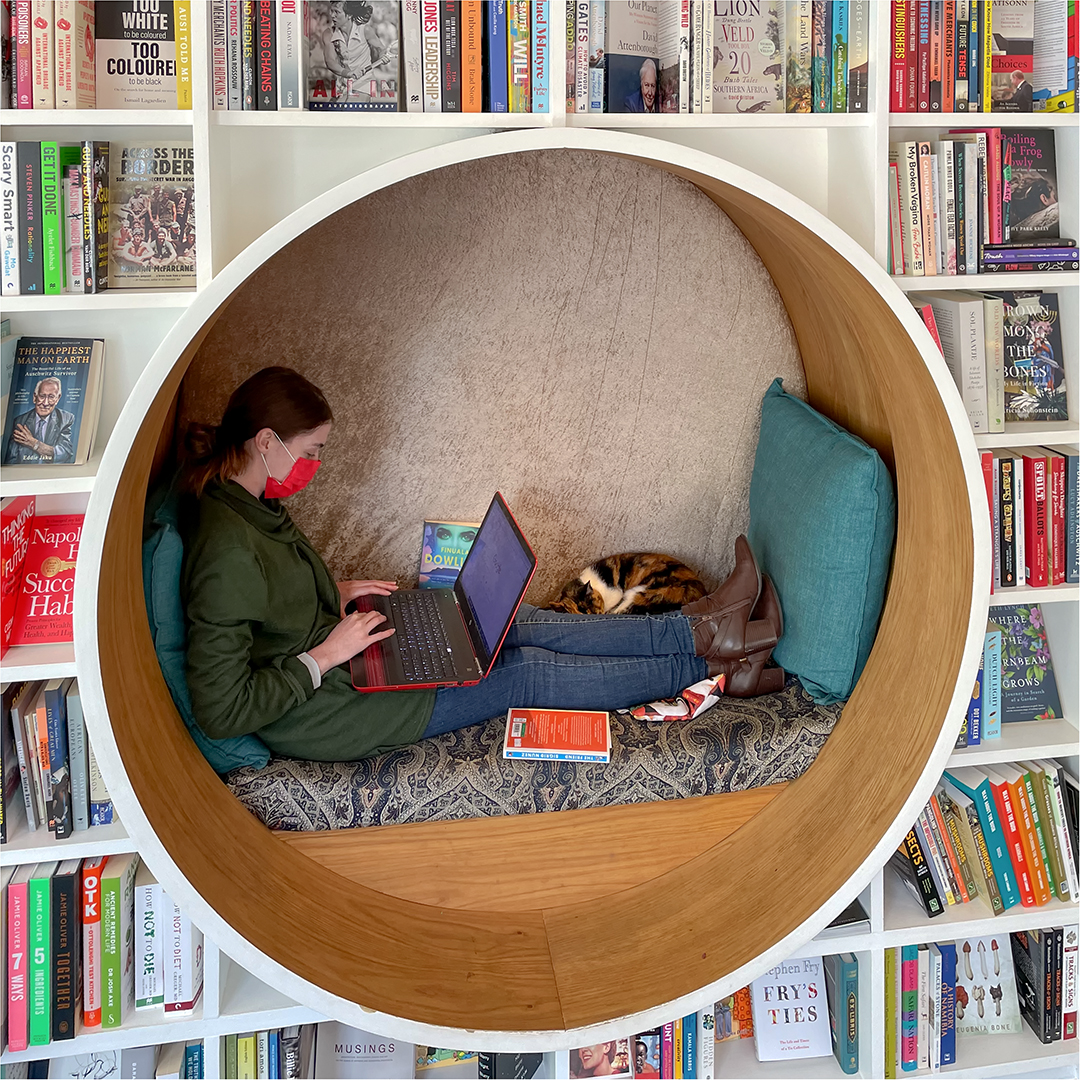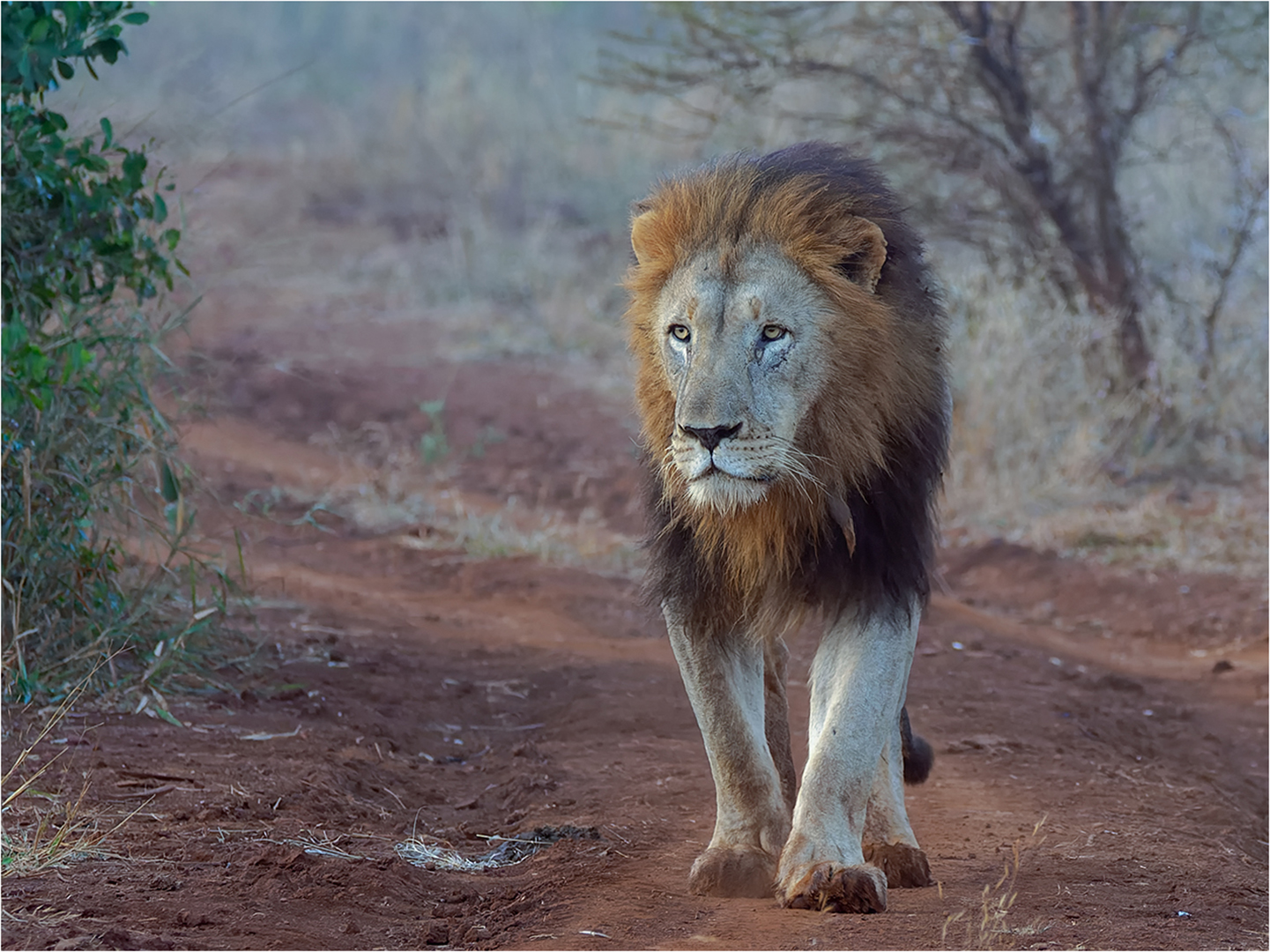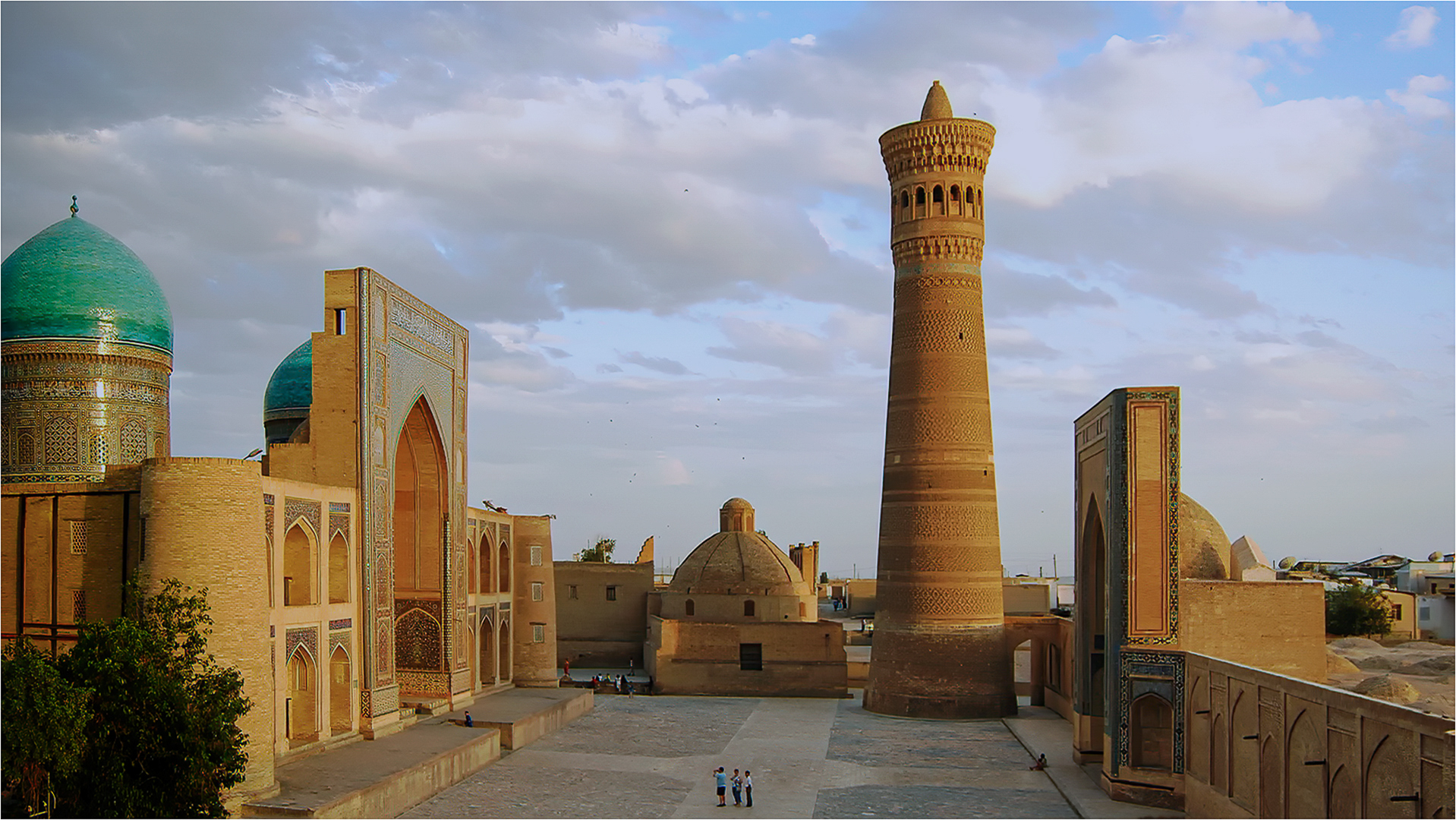 Phil Sturgess FPSSA
HPS Treasurer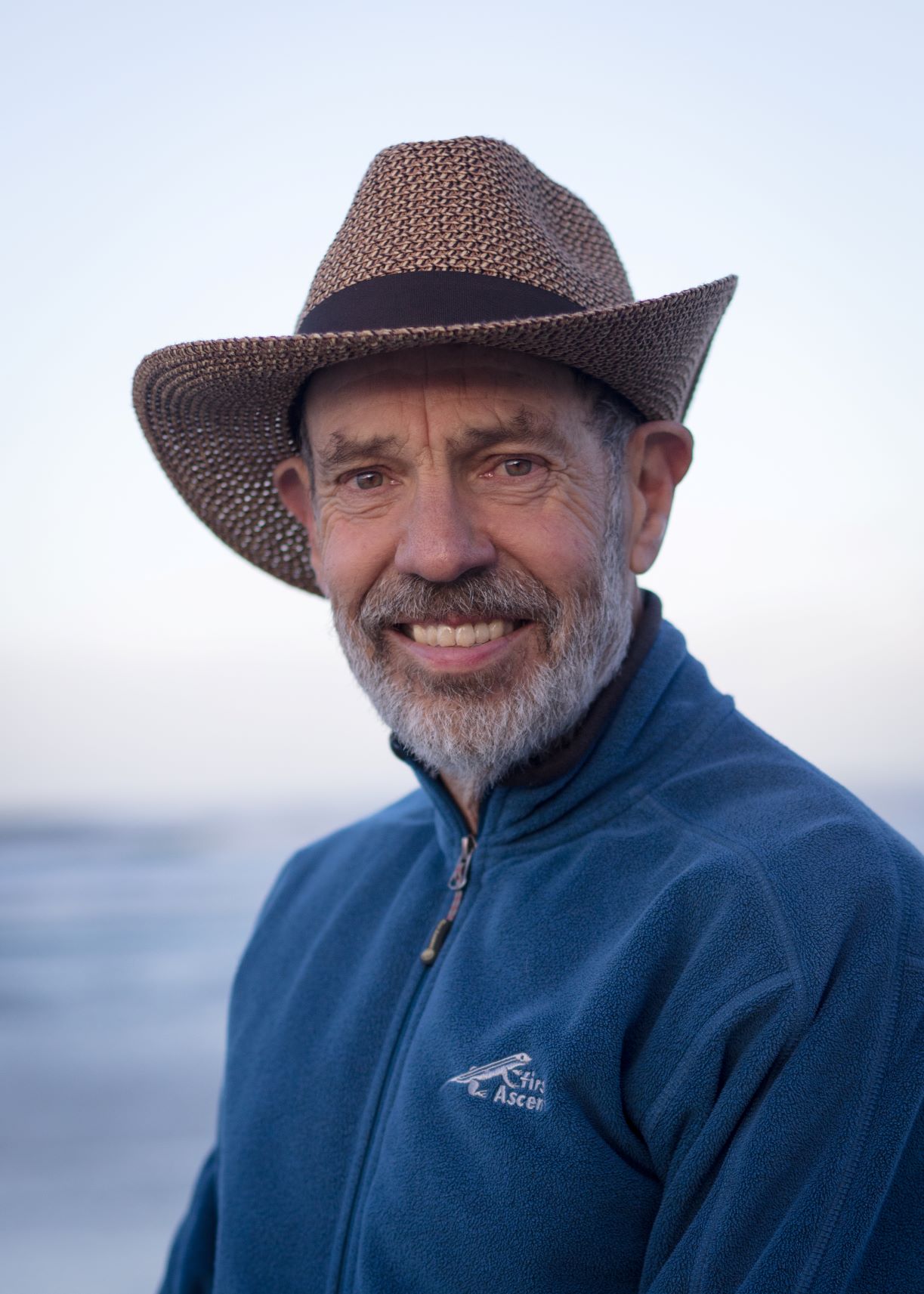 My photographic journey started more than 40 years ago in an analogue world using manual cameras and slide film. I found the transition to digital challenging but ultimately liberating. I have been able to capitalise on the early lessons learned while adopting a more experimental and iterative approach.
Nature photography is still the corner stone of my work, a natural extension of my love for the great outdoors.Creating a space in a world awash with digital imagery is a serious challenge. In my case this is still work-in-progress and a key part of my photographic journey. I wouldn't have it any other way!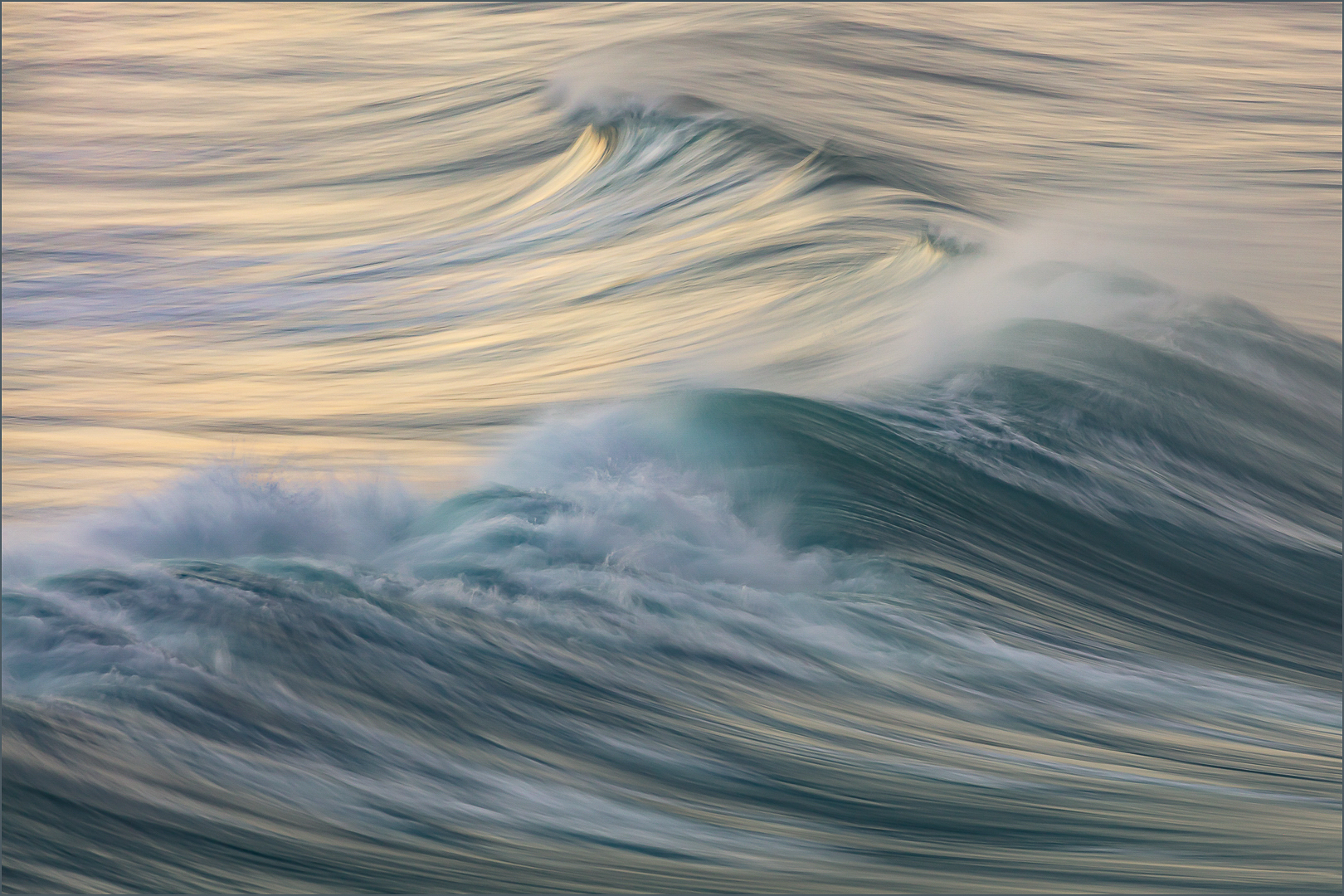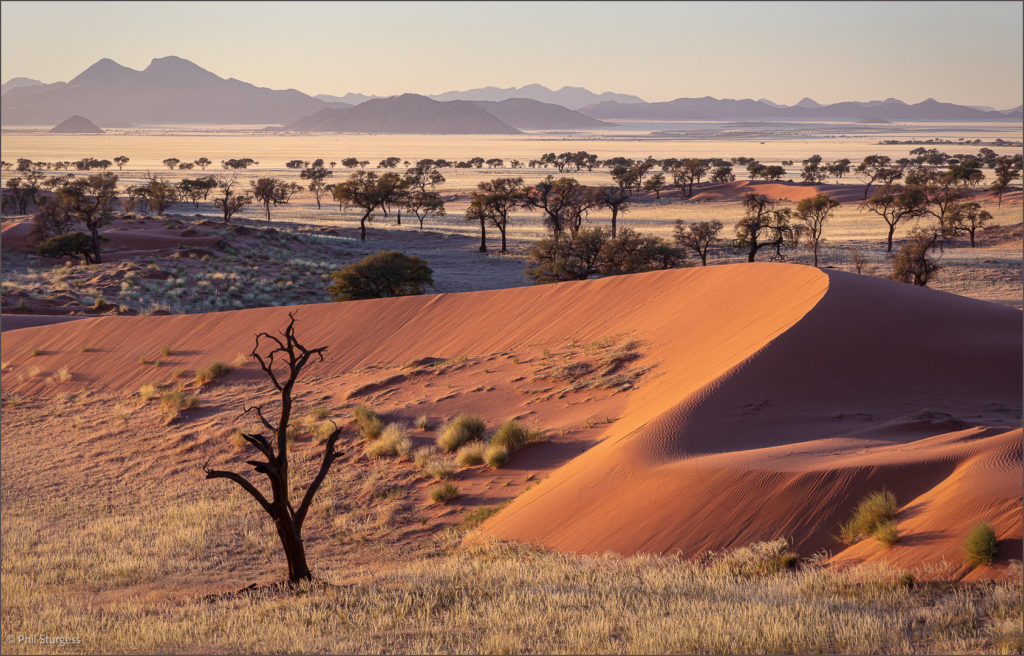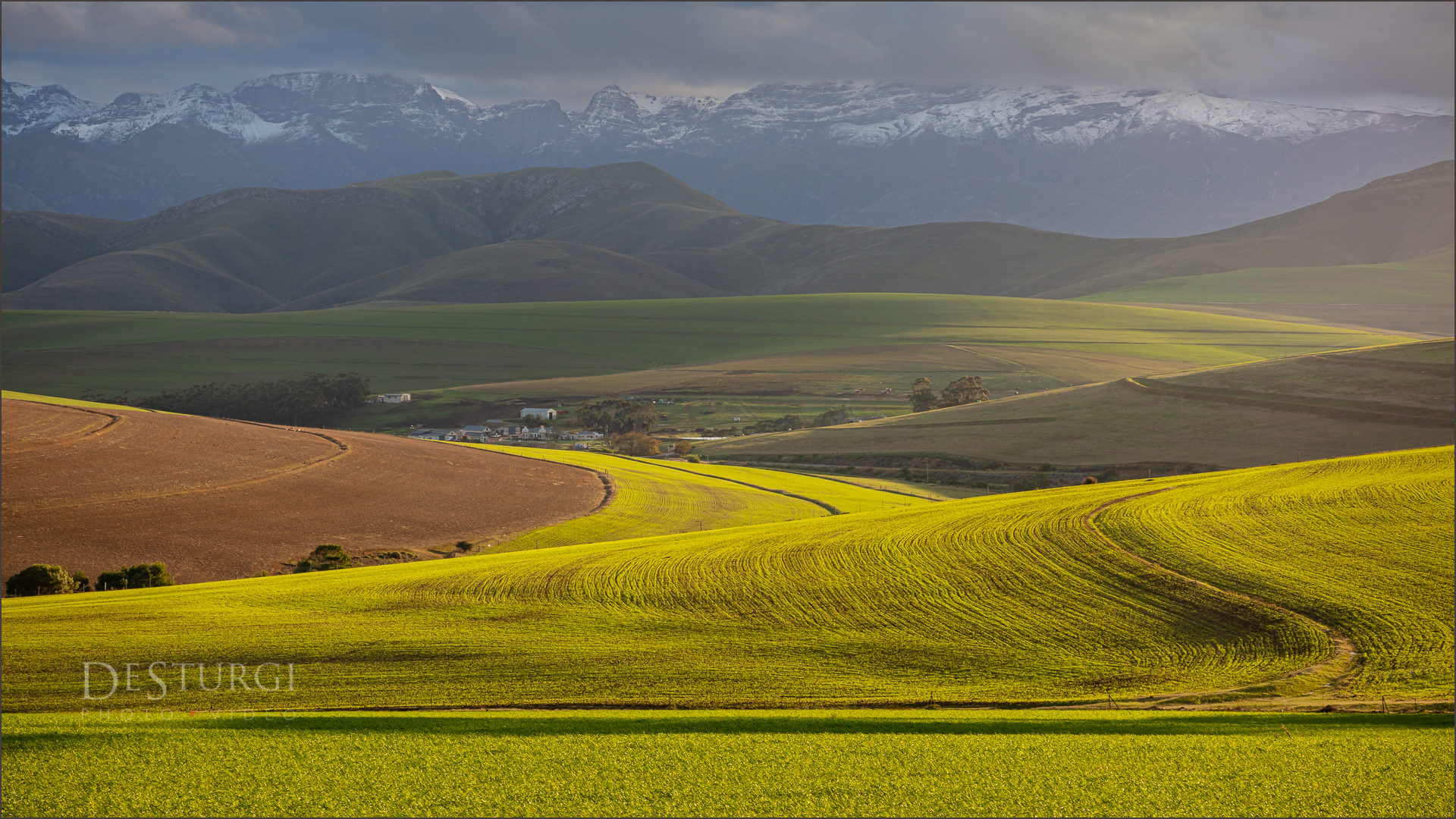 Carina de Klerk, APSSA
HPS Club secretary and social media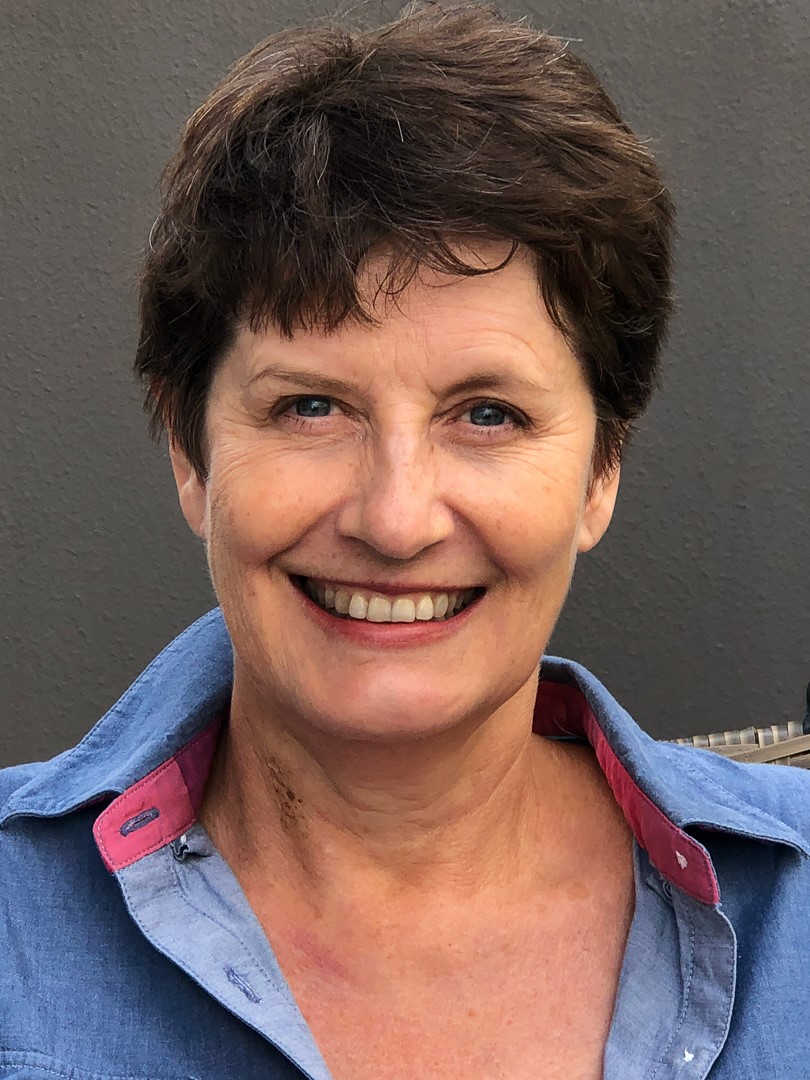 Carina hails from Johannesburg and with her husband Phil Sturgess retired from the corporate world to Hermanus in 2019. With more time available to pursue her passion for photography Carina joined the Hermanus Photographic Society. Carina is well versed in nature and landscape photography and was the club's top photographer in 2020.
"I am honing my skills by participating in club activities, entering PSSA salons and attending workshops whenever possible," says Carina. "Most of my best memories live through pictures. Whether it was capturing the moment or rediscovering an old picture taken years ago. To me, images are an expression of my being."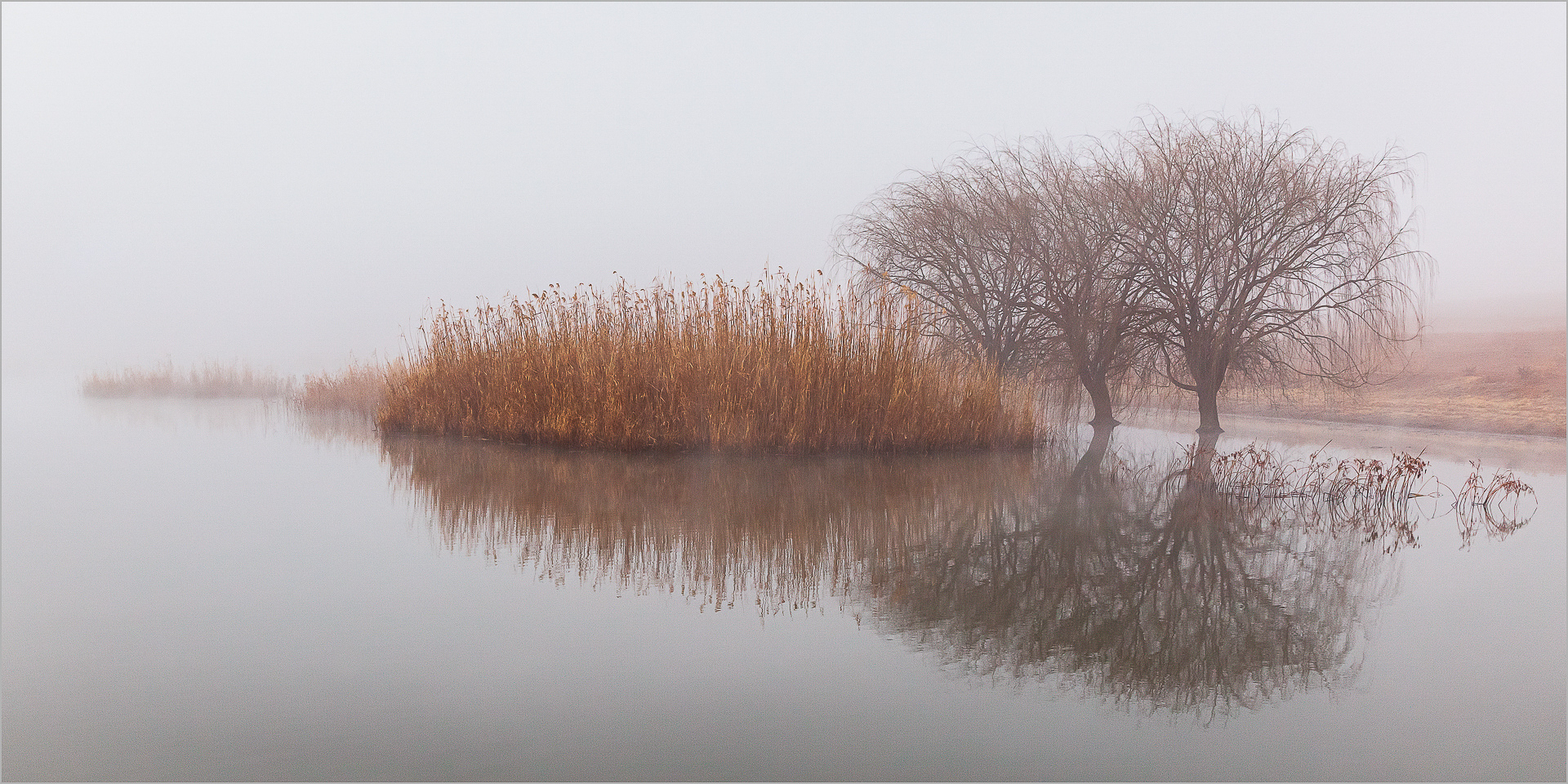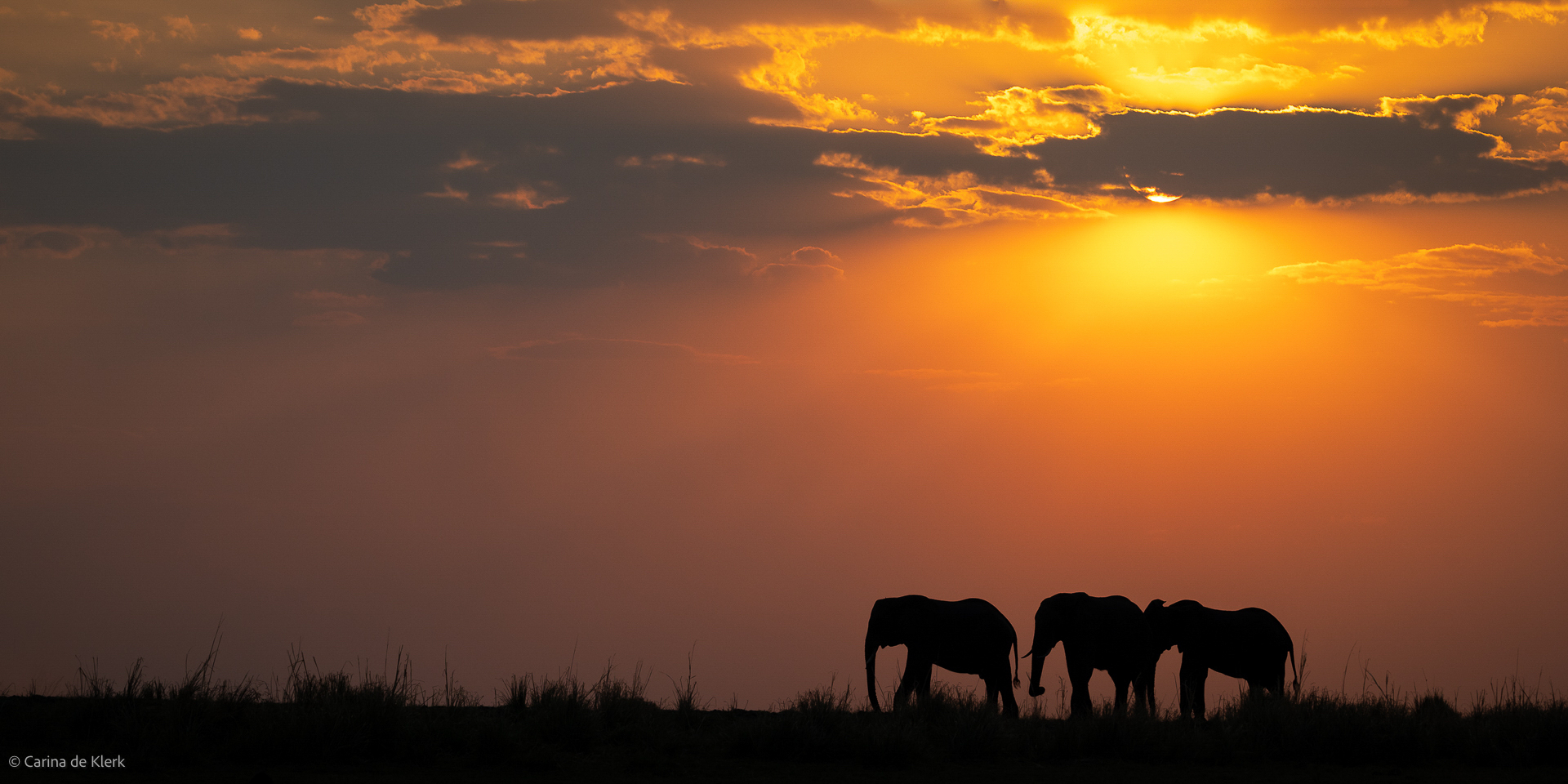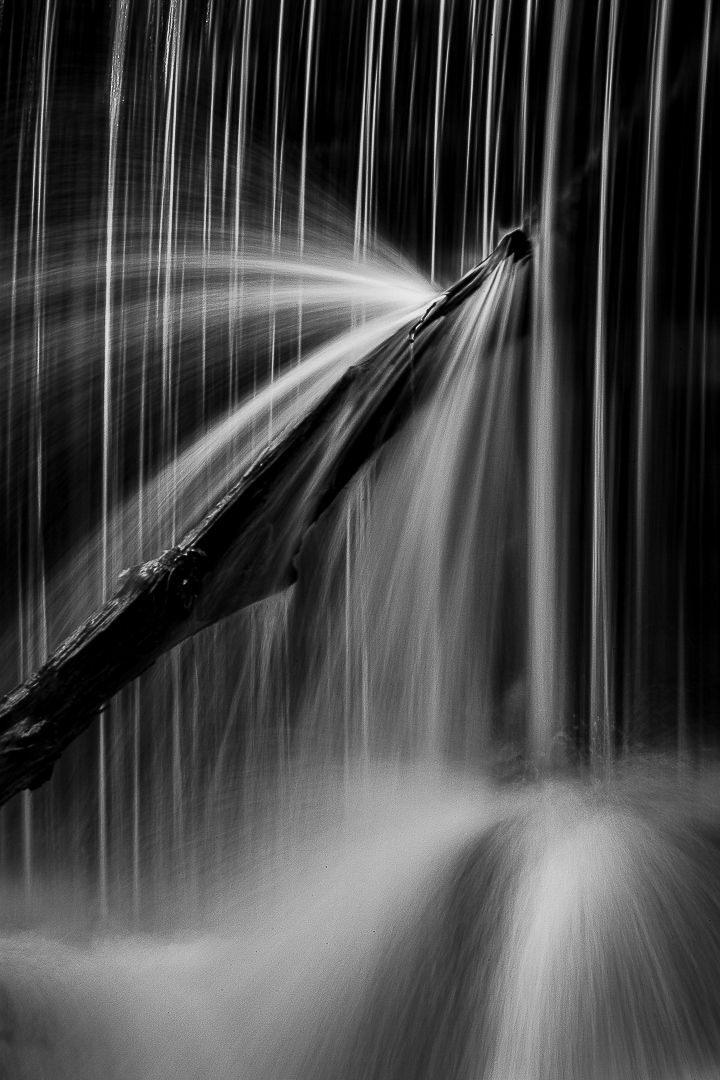 Cascades
This waterfall was part of a weir next to a watermill in Vermont, USA. It was taken in 2009 when we visited an old school friend and used the opportunity to photograph the autumn colours. I only recently started producing monochrome images and like the streaky silkiness that the flowing water creates.
Kobus Botes
HPS Photovault administrator and equipment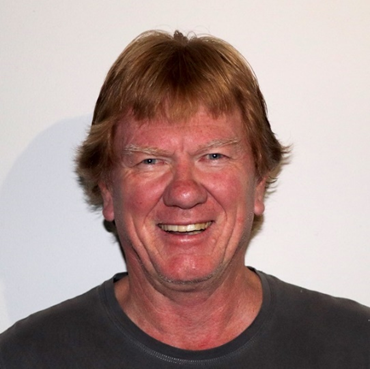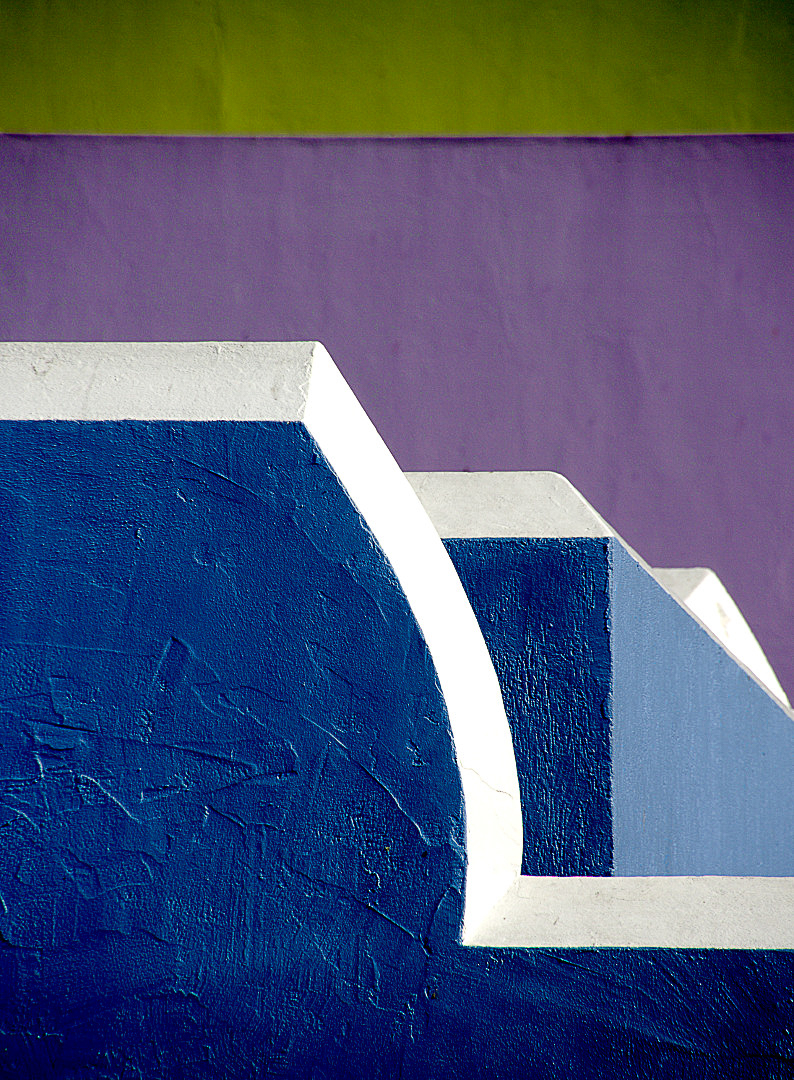 Bo-Kaap blue and white steps
Geometric shapes have fascinated me from young and I find the use of colour in buildings appealing. Here the unexpected use of olive green, faded purple and dark blue, contrasted with the pure white on the rough-plastered walls, made for an attractive picture. I also love the compression effect caused by the long lens, causing the steps and stoep to disappear and making it look like the shapes were painted on a flat wall.
Daniel Reddie
HPS Audio-visual, equipment, technology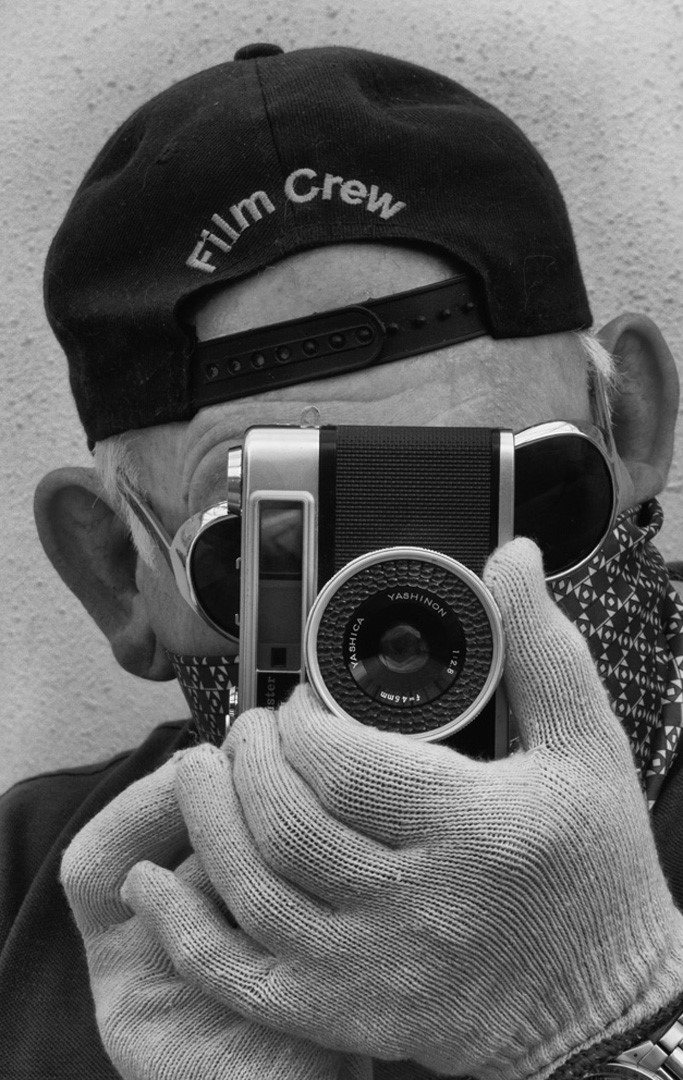 My love of photography begins in the late 1960s at school and later while working, assisting an Edinburgh geology academic with micro-photography of inclusions in diamonds.
For over the following forty years I have belonged to numeral clubs and galleries. I have been involved in a number of exhibitions at galleries, here and overseas and privately exhibited with a number of artists. Fast forward to today having moved from more than thirty years in analogue photography, to now where I work almost exclusively in the digital format.
After being a professional sport photographer, I now do what I feel is the kind of photography that pleases me and hopefully the viewer, being Abstract, Architectural, Art, Street, Photojournalism and Conceptual, to name a few. I do like to try photographing the ordinary, the extraordinary, the unseen, and that what is odd and different around us. I am always striving to see the world from a different perspective and include that in my photography. I work in monochrome and colour, preferring to see my work in print form.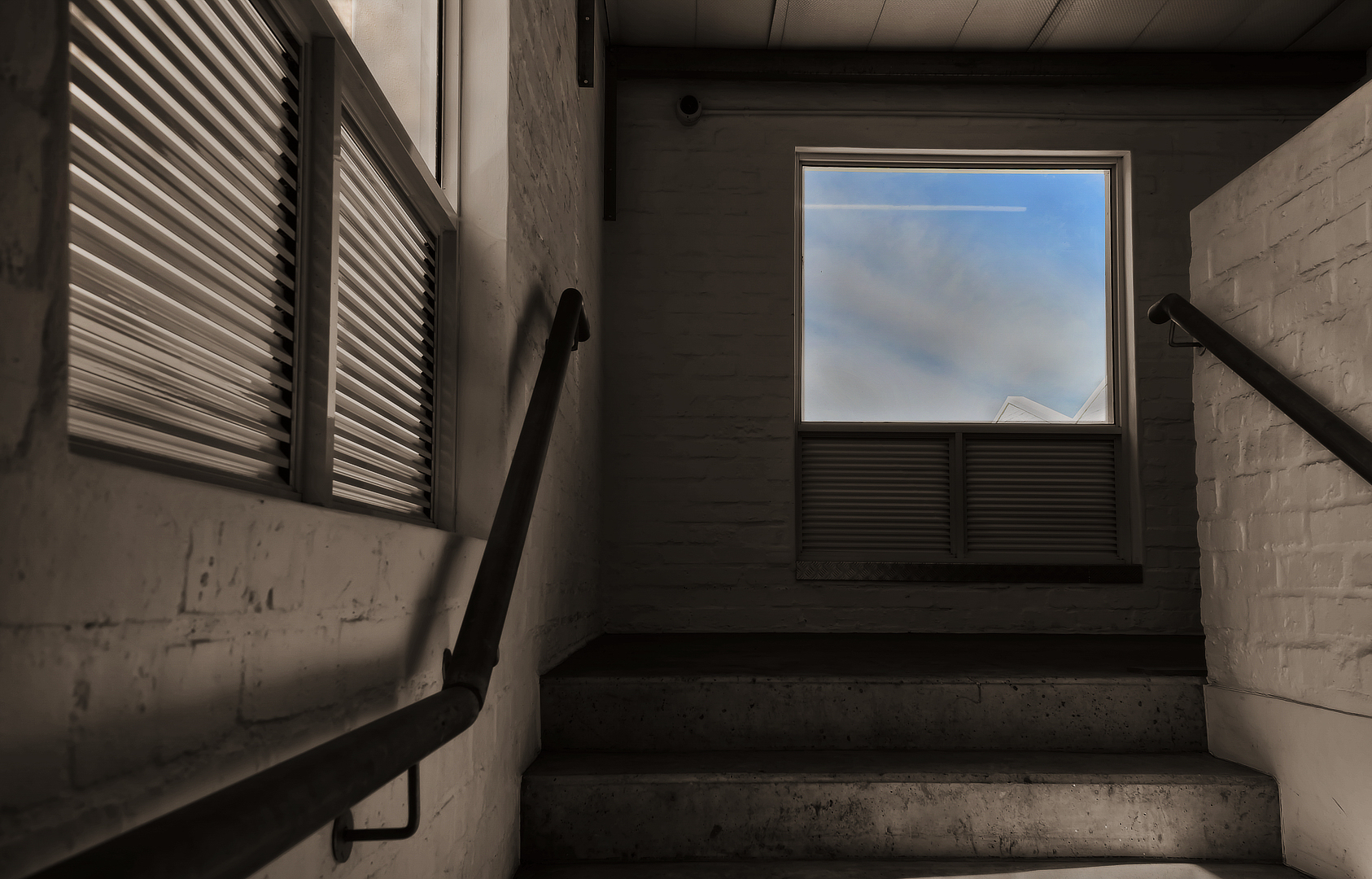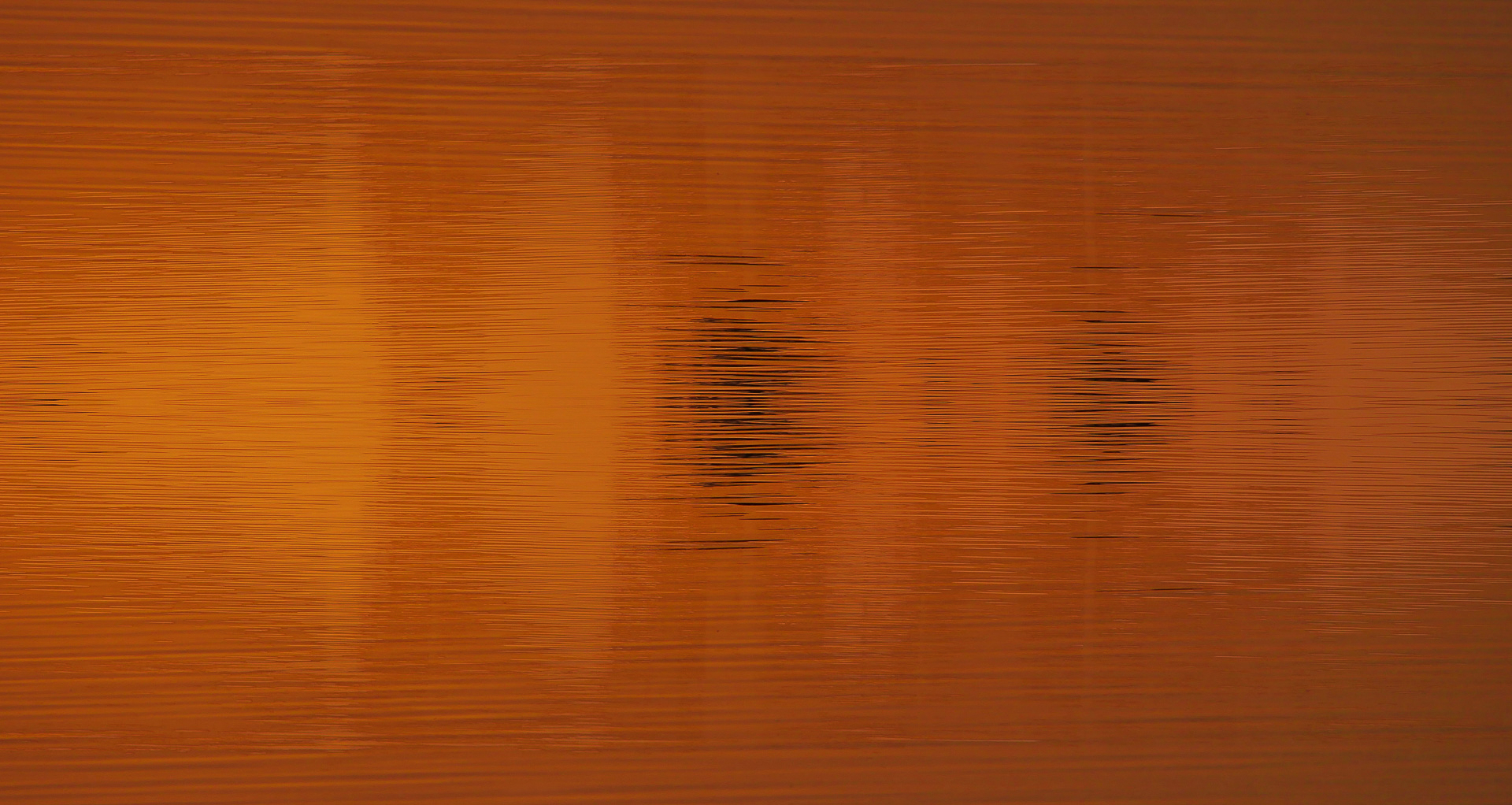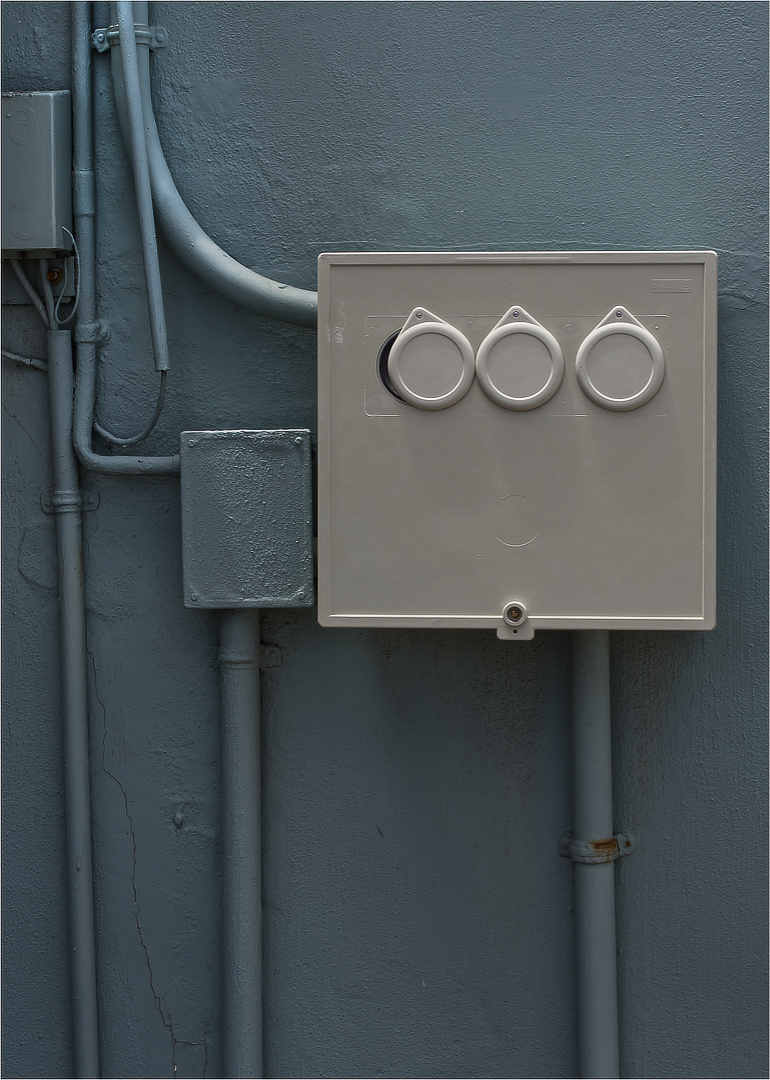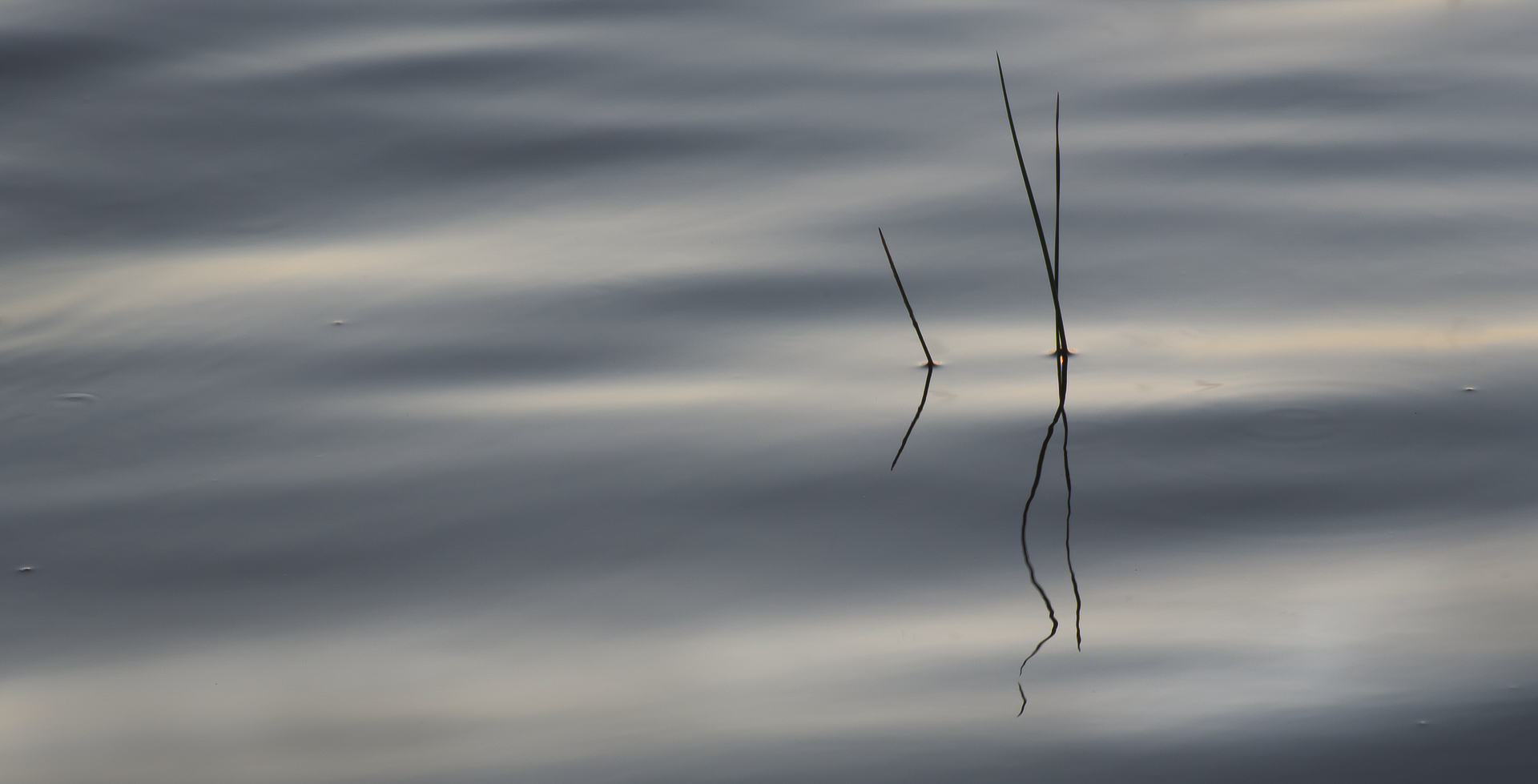 Charles Naudé
HPS newsletter editor and past club chairman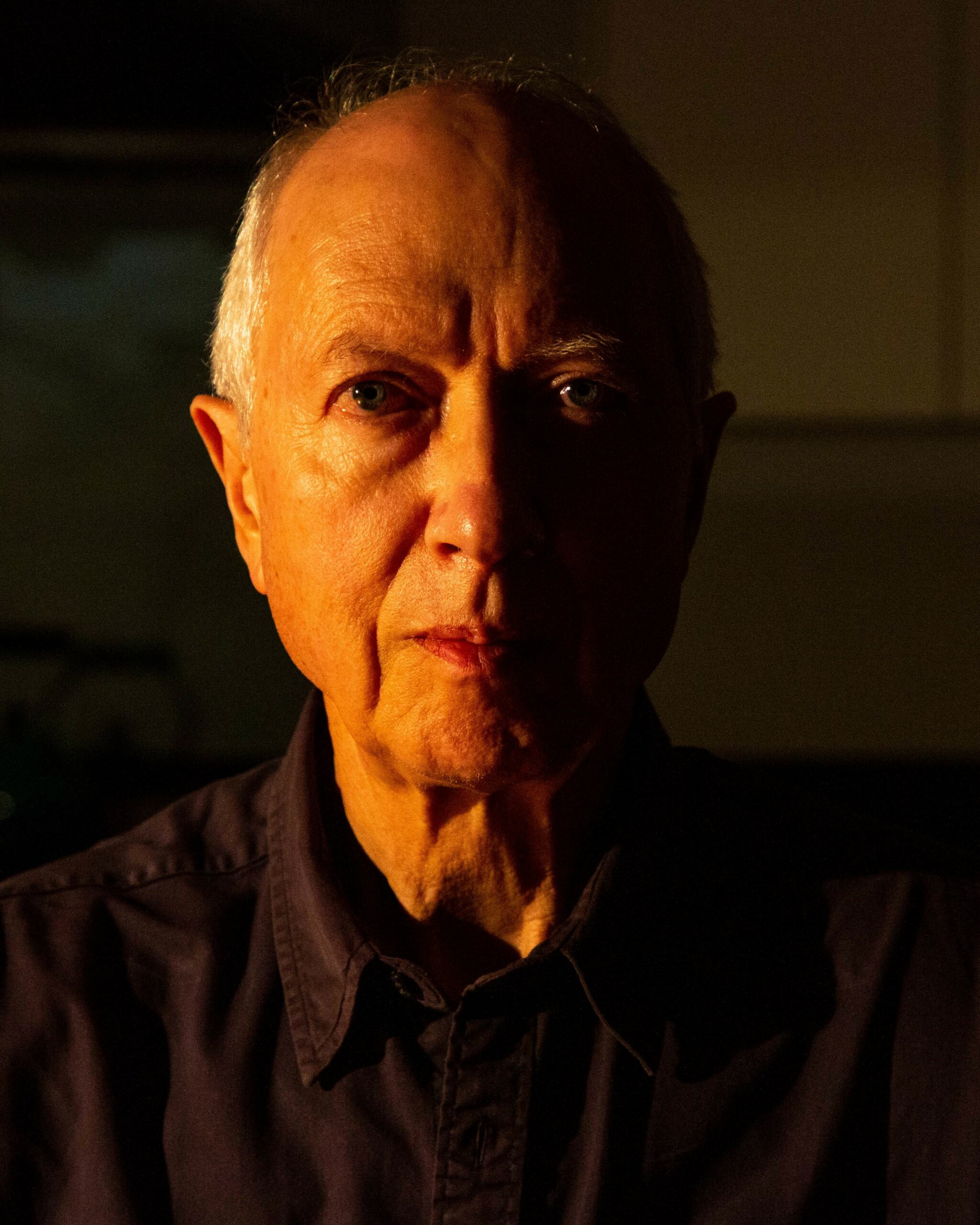 As a journalist in Cape Town and Johannesburg, Charles always intended to spend more time on his hobby of photography one day.
It came about soon after his leaving the corporate world, when he was invited to join a friend on a bird photography drive, and later to Marievale, where dedicated photographers with long lenses would spend hours in the bird hides.
When Charles and his wife, Colleen, moved to Hermanus in 2013, he joined the local photographic society. "I benefited hugely from club activities such as courses, outings and entering images for evaluation," he says.
His initial bird photography evolved into more general wildlife photography, and these activities stimulated a keen interest in nature and its conservation.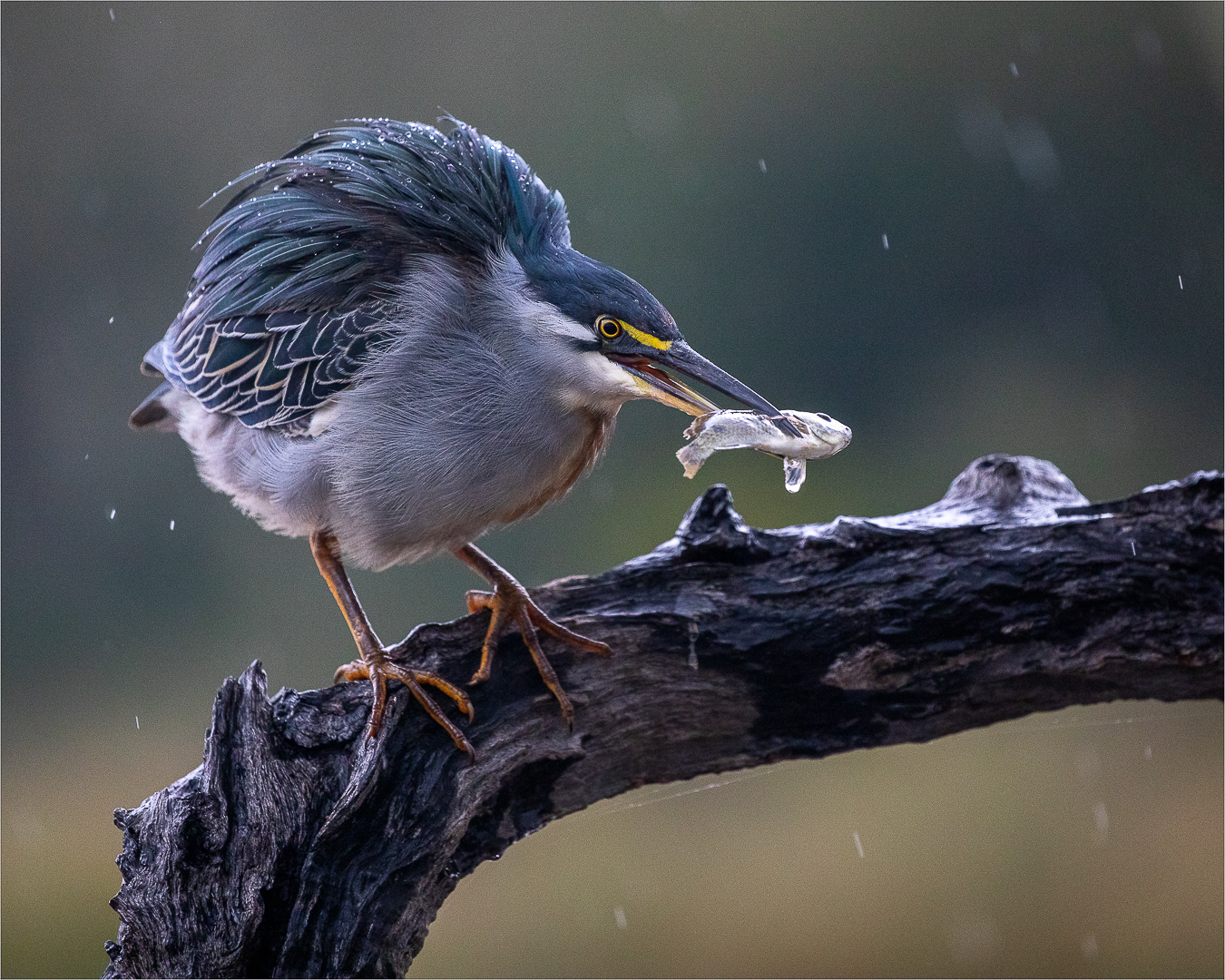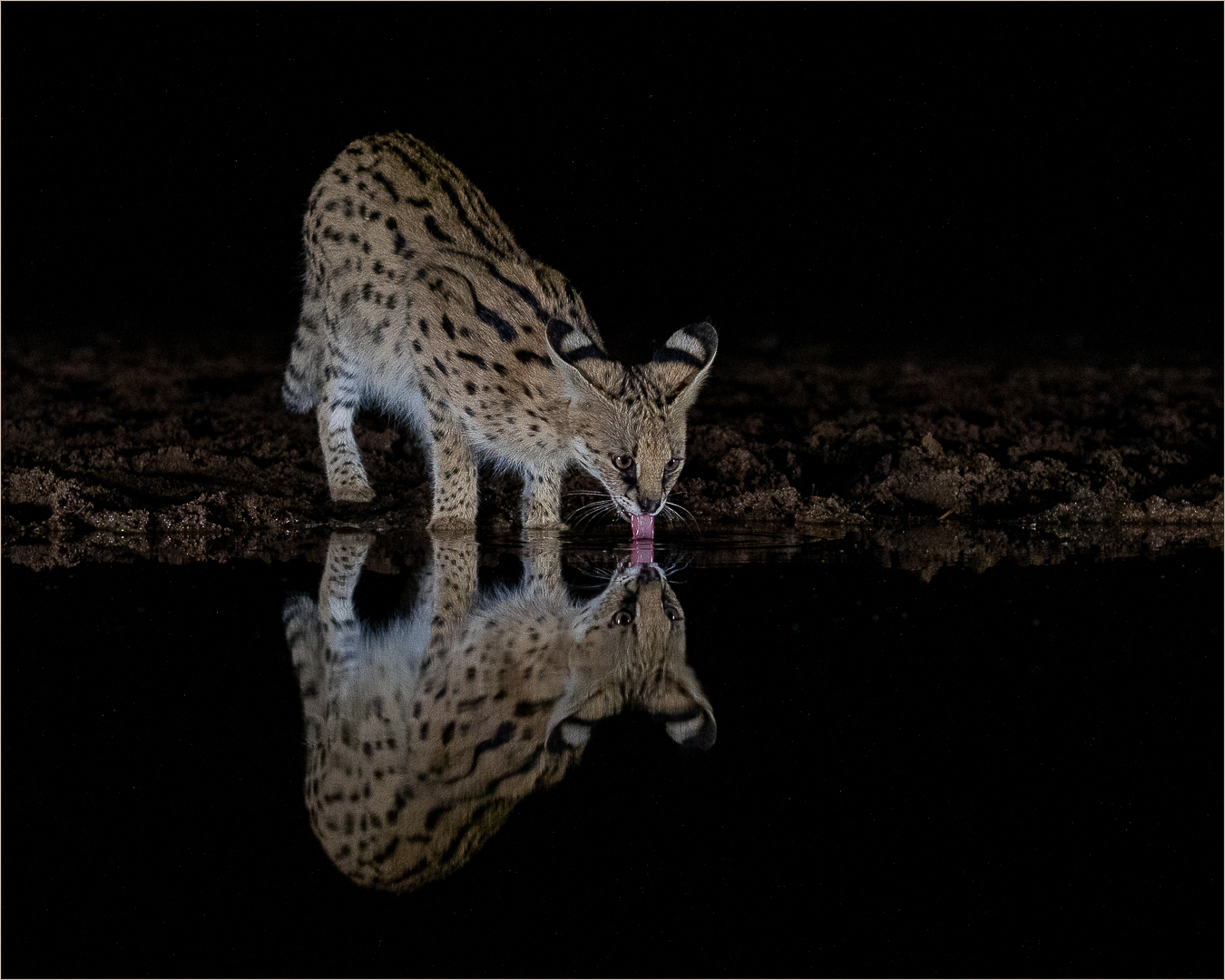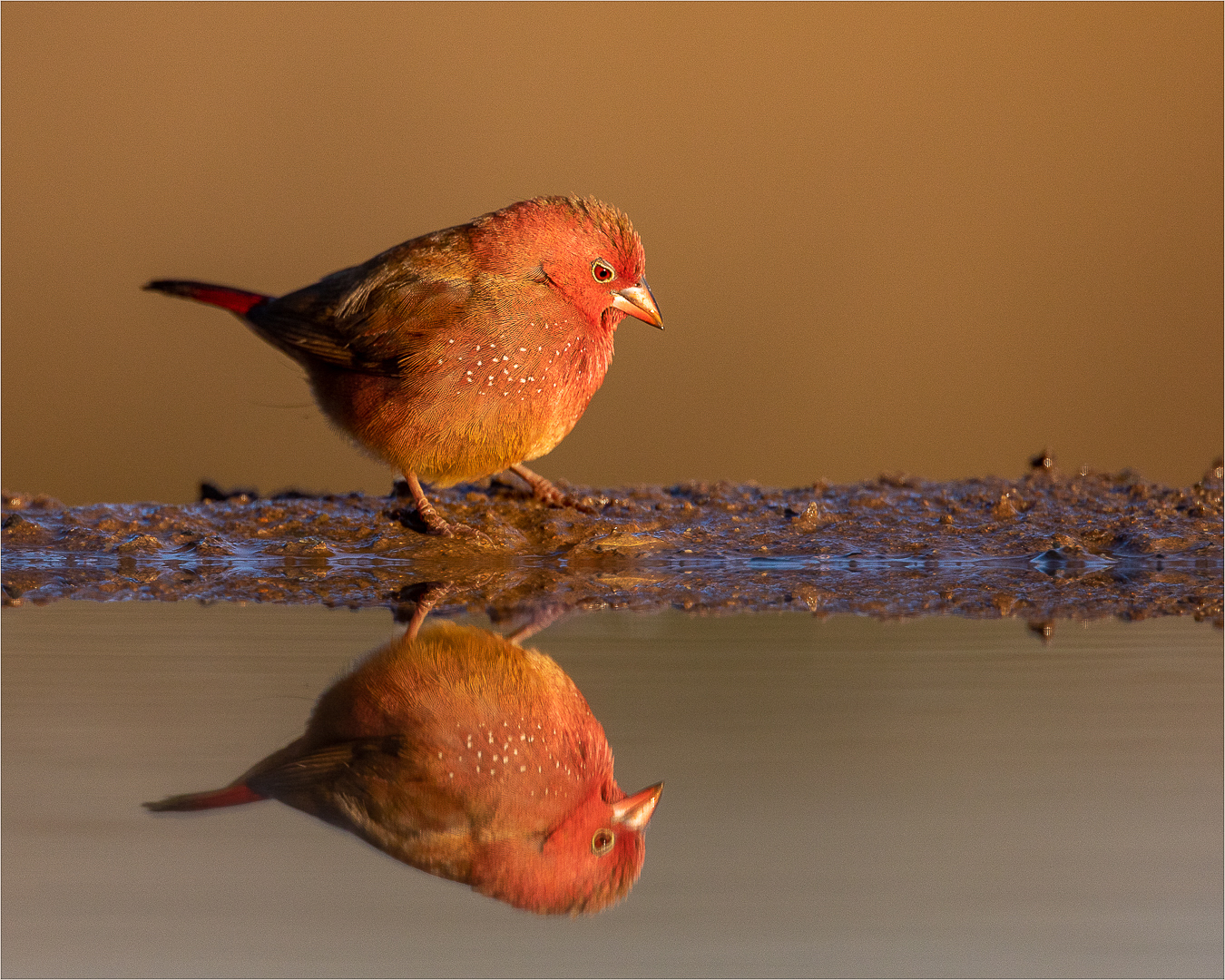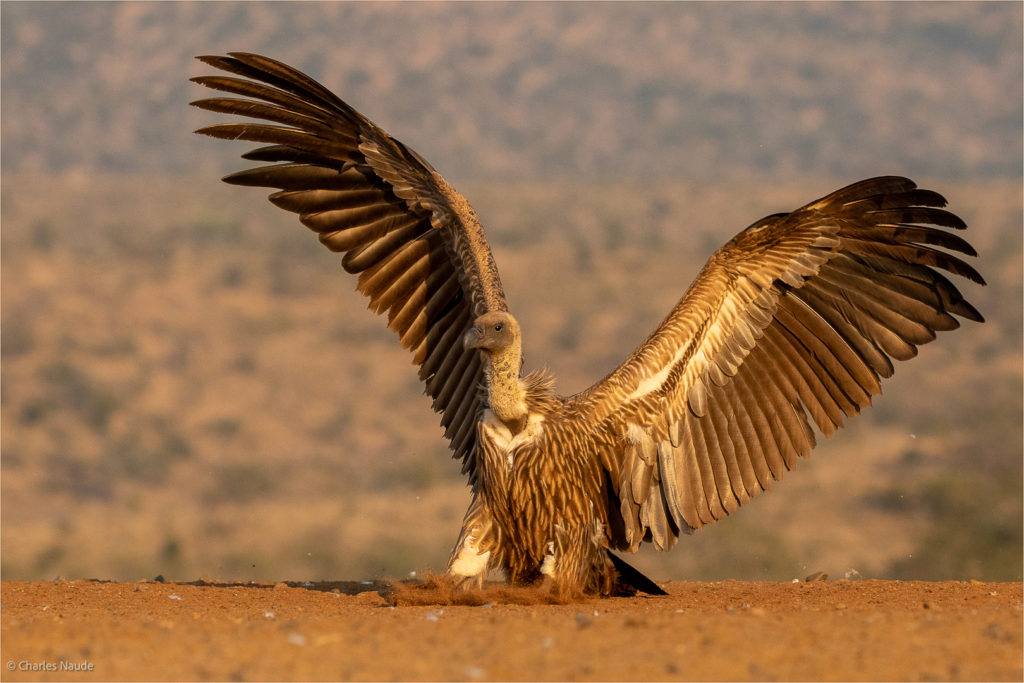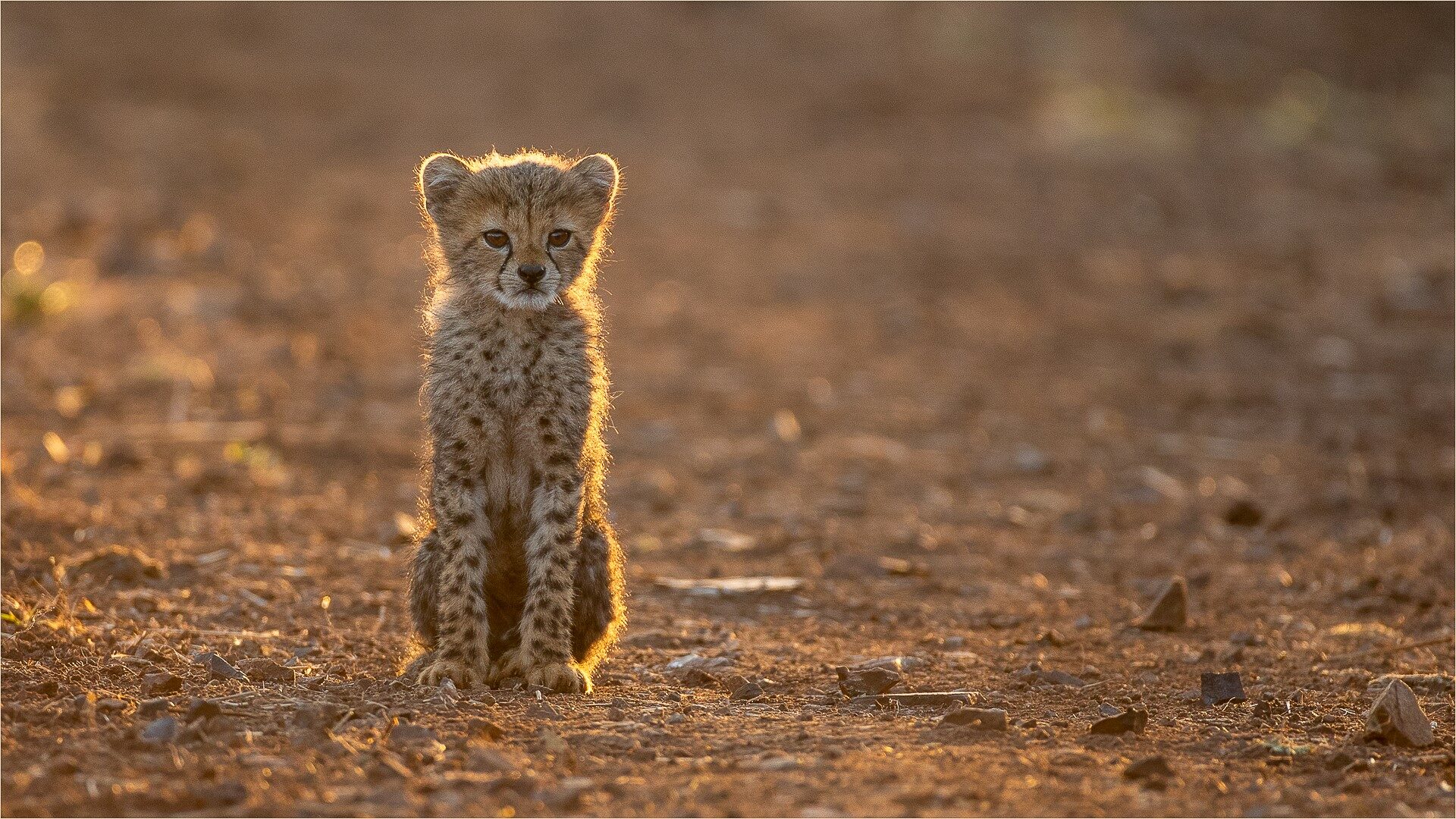 Facing a Tough Life
One of four Cheetah cubs taken for an early morning walk by their mother. It stayed behind in an open space for a while, looking vulnerable. It reminded me of another Cheetah mother in the area who had lost all but one of her cubs, killed by a lion.
Elizma Fourie, LPSSA, DPSSA
Past club president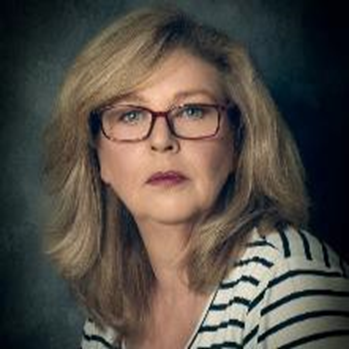 Photography started as a hobby for Elizma in 2012. Two years later, in 2014, she joined HPS after relocating from Upington to Hermanus. She served on the committee for four years and was the club president from March 2018 to March 2021.
Elizma enjoys all aspects of photography and sees herself as a creative photographer. Macro is one of her favourite genres. She regularly enters salons and is currently in the top 100 in South Africa in the PSSA Impala Trophy competition. "I like to improve my skills and try new creative techniques. Photography as an art form arose from advancements in technology which allows me as a photographer to manipulate my images to fit my artistic expression. Therefore I can drastically change the outcome of an image through choosing various cameras, lenses, framing and timing of a shot. Photography is included in the broader definition of visual arts. I find this more challenging than traditional photography and this makes me excited and keeps me interested in photography" says Elizma.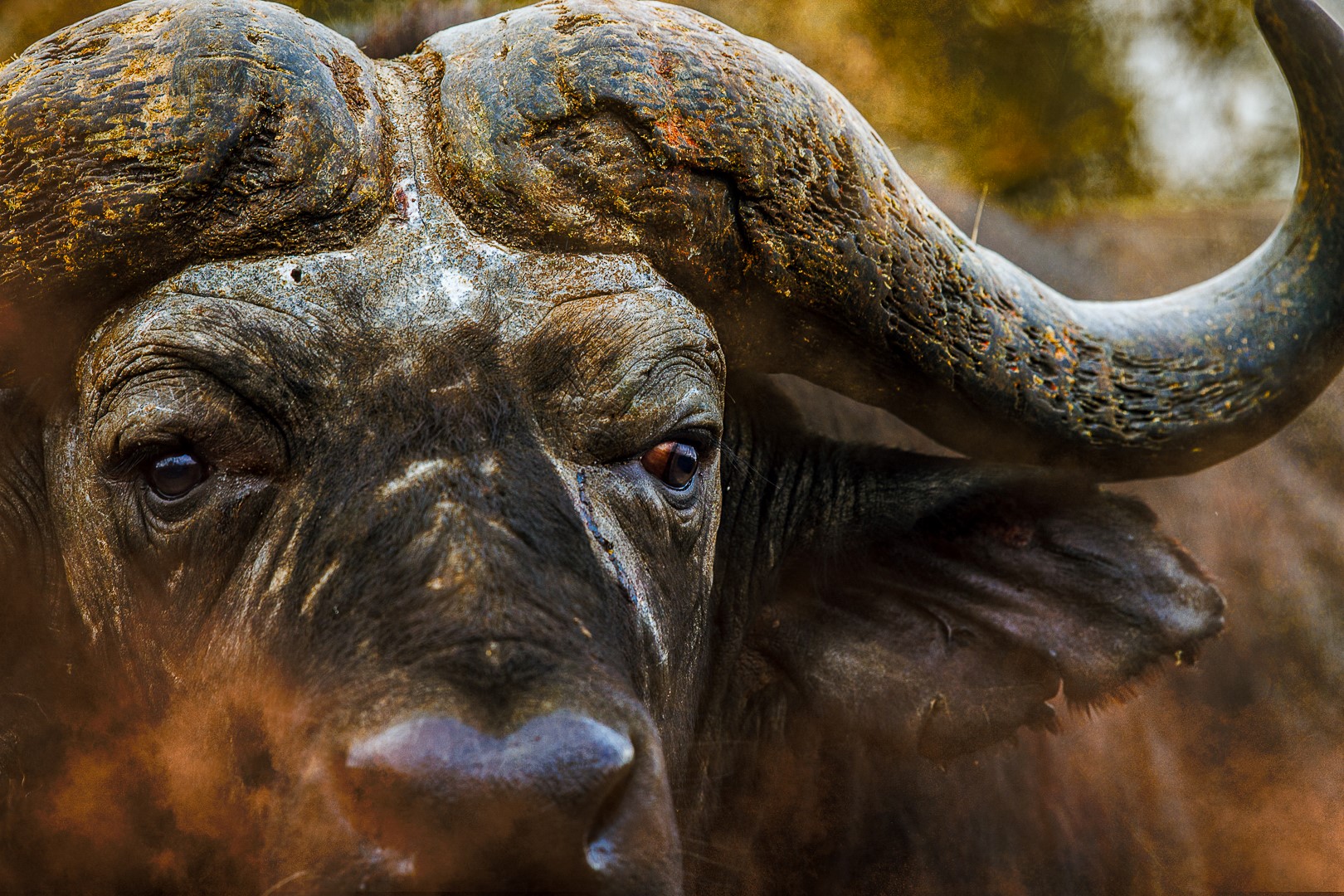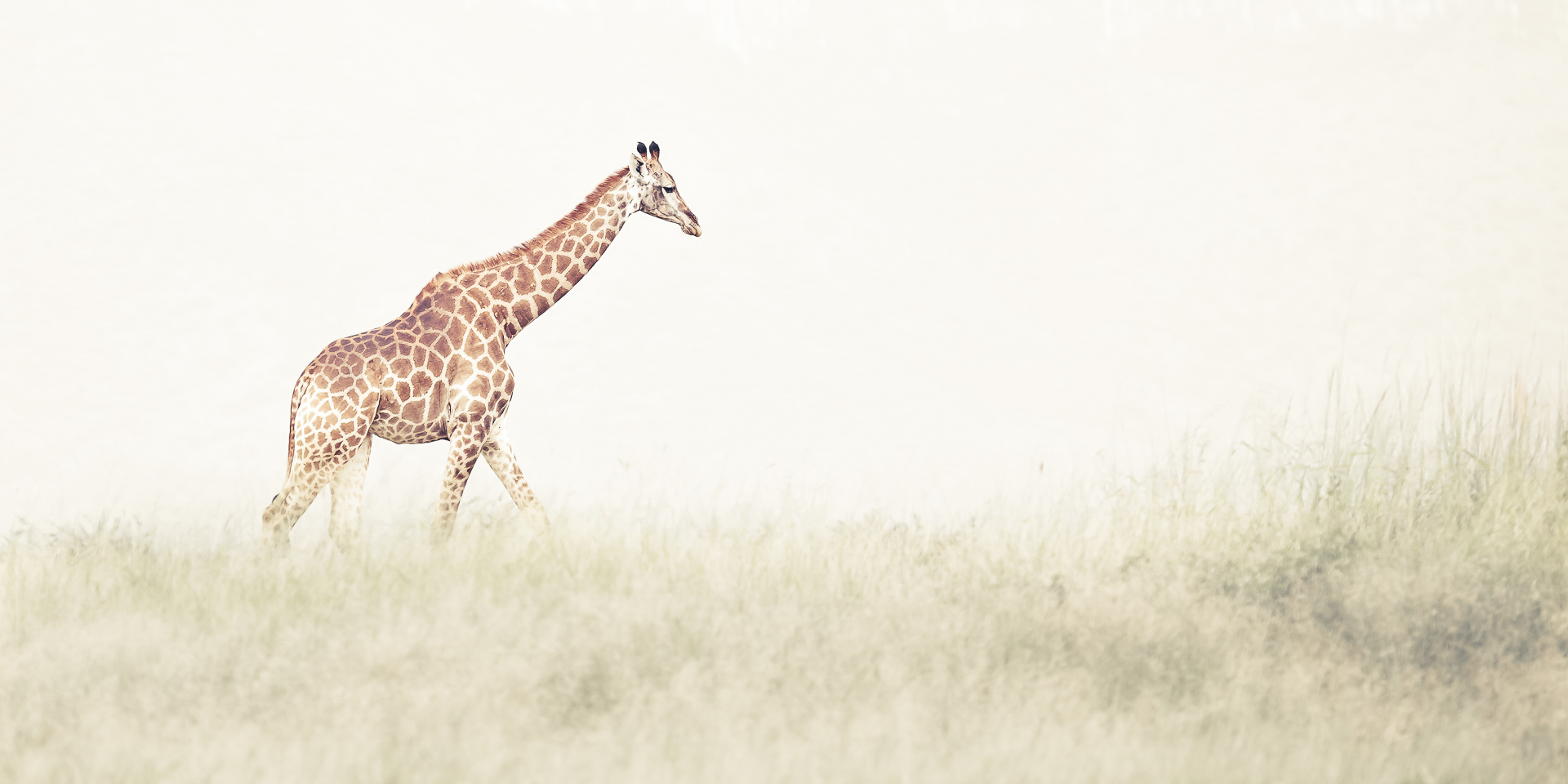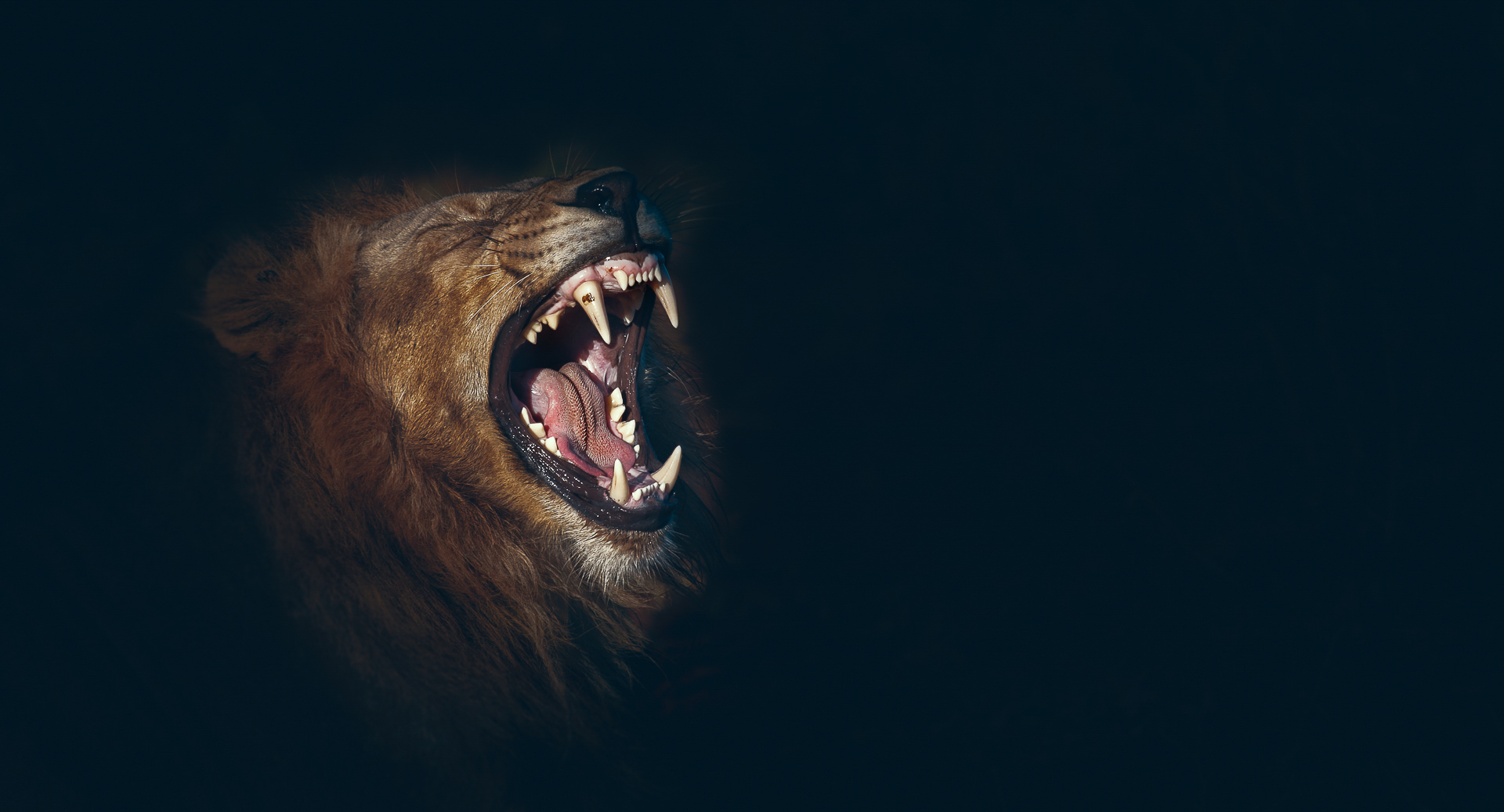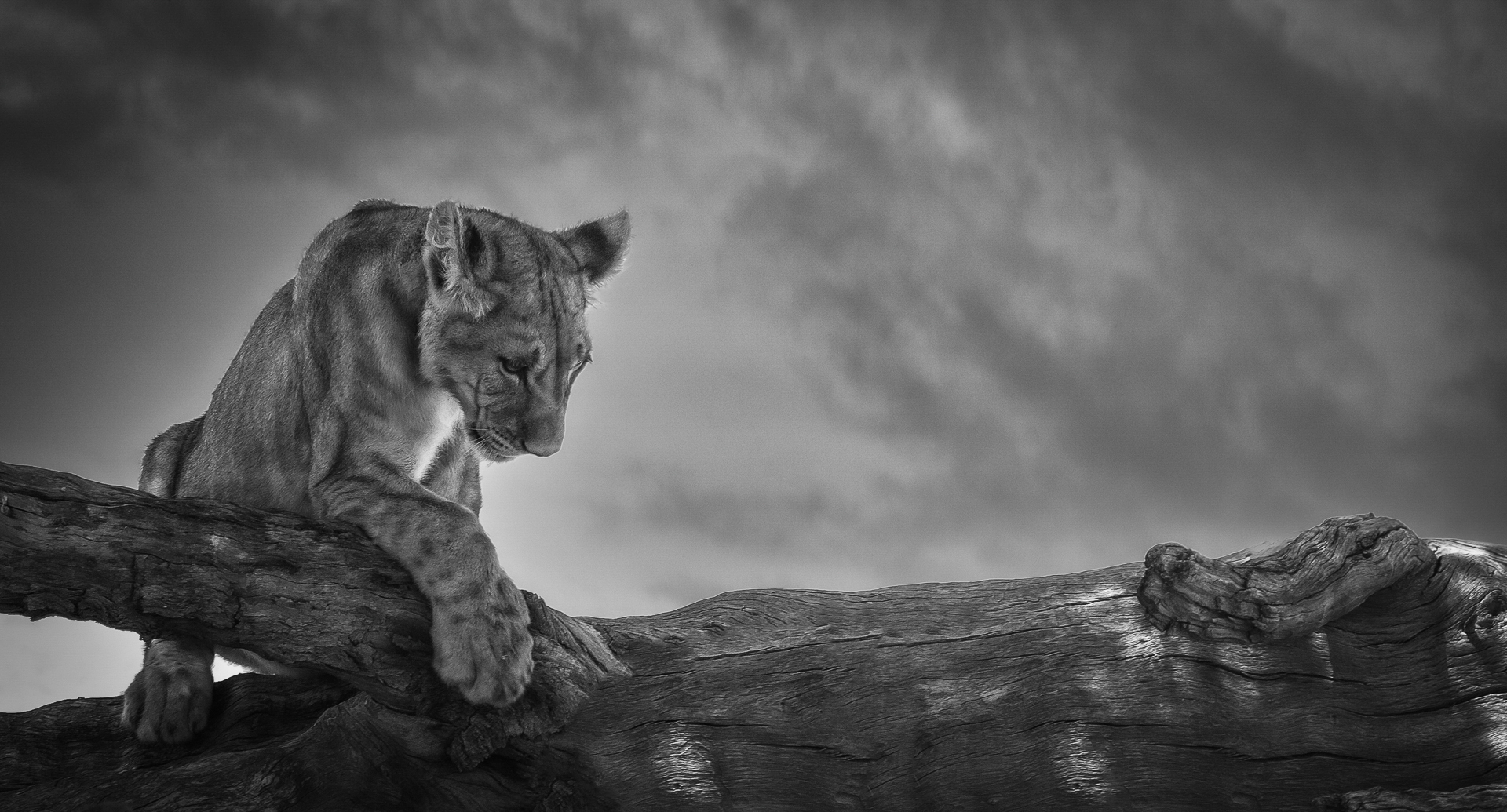 Hestie das Neves, APSSA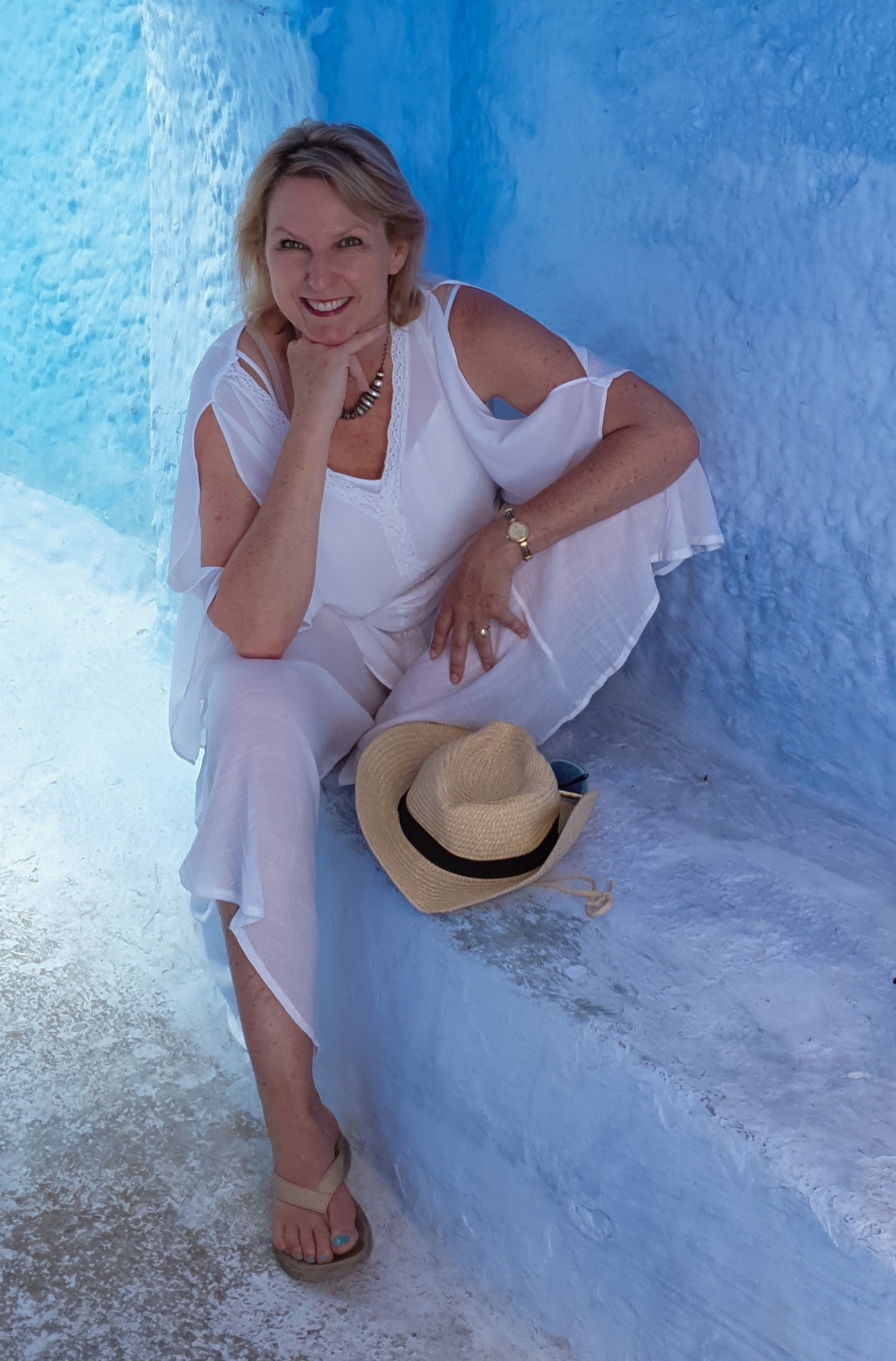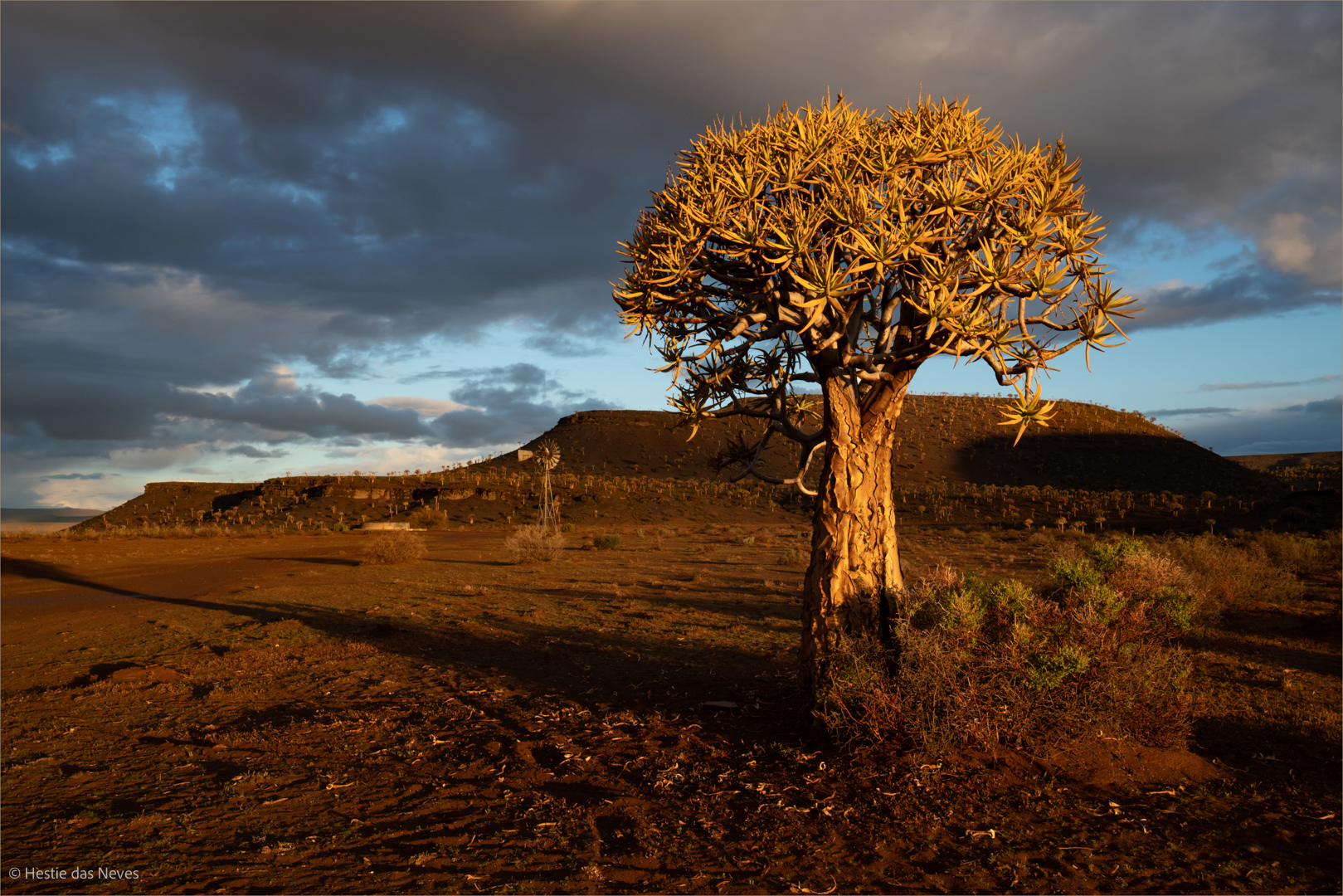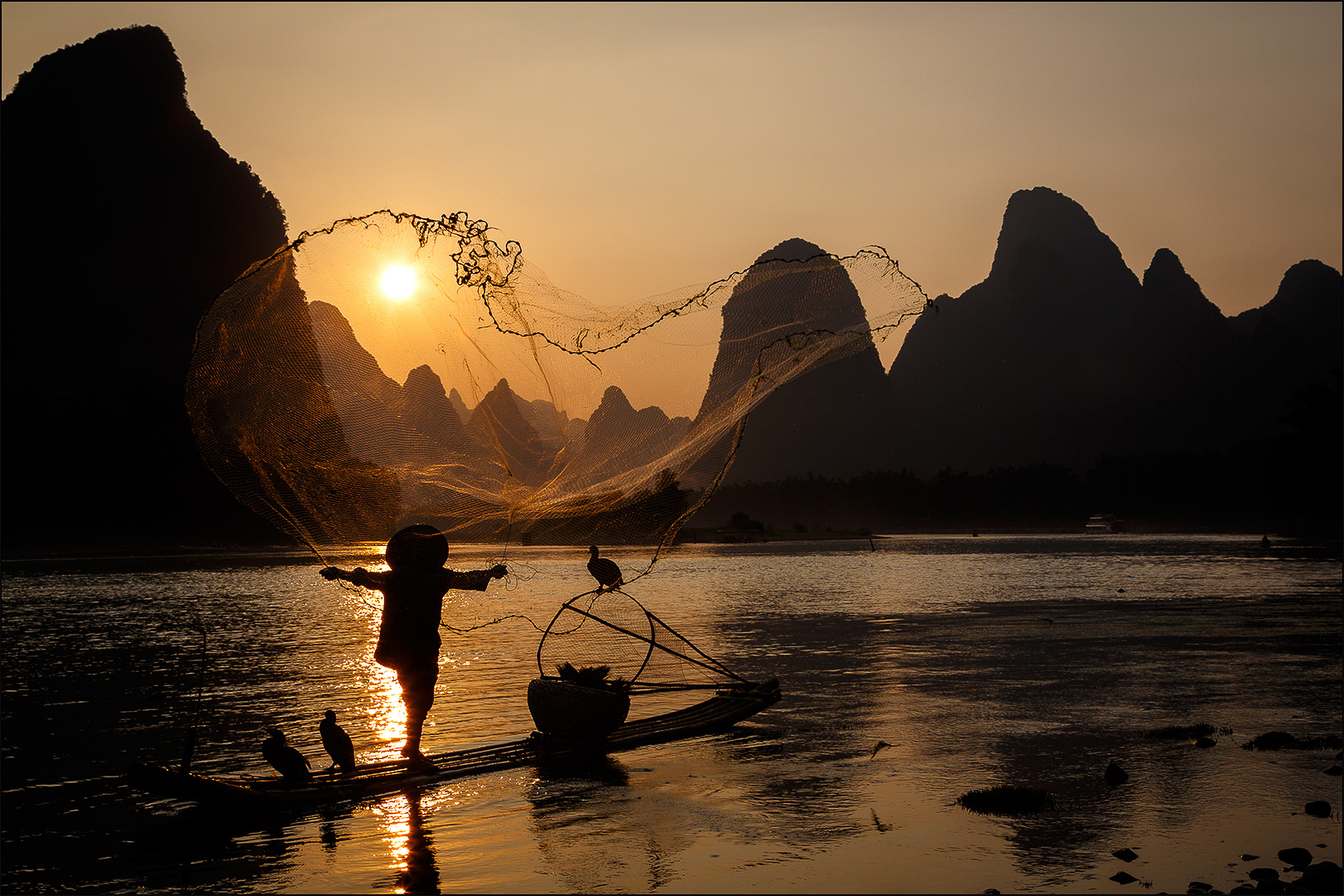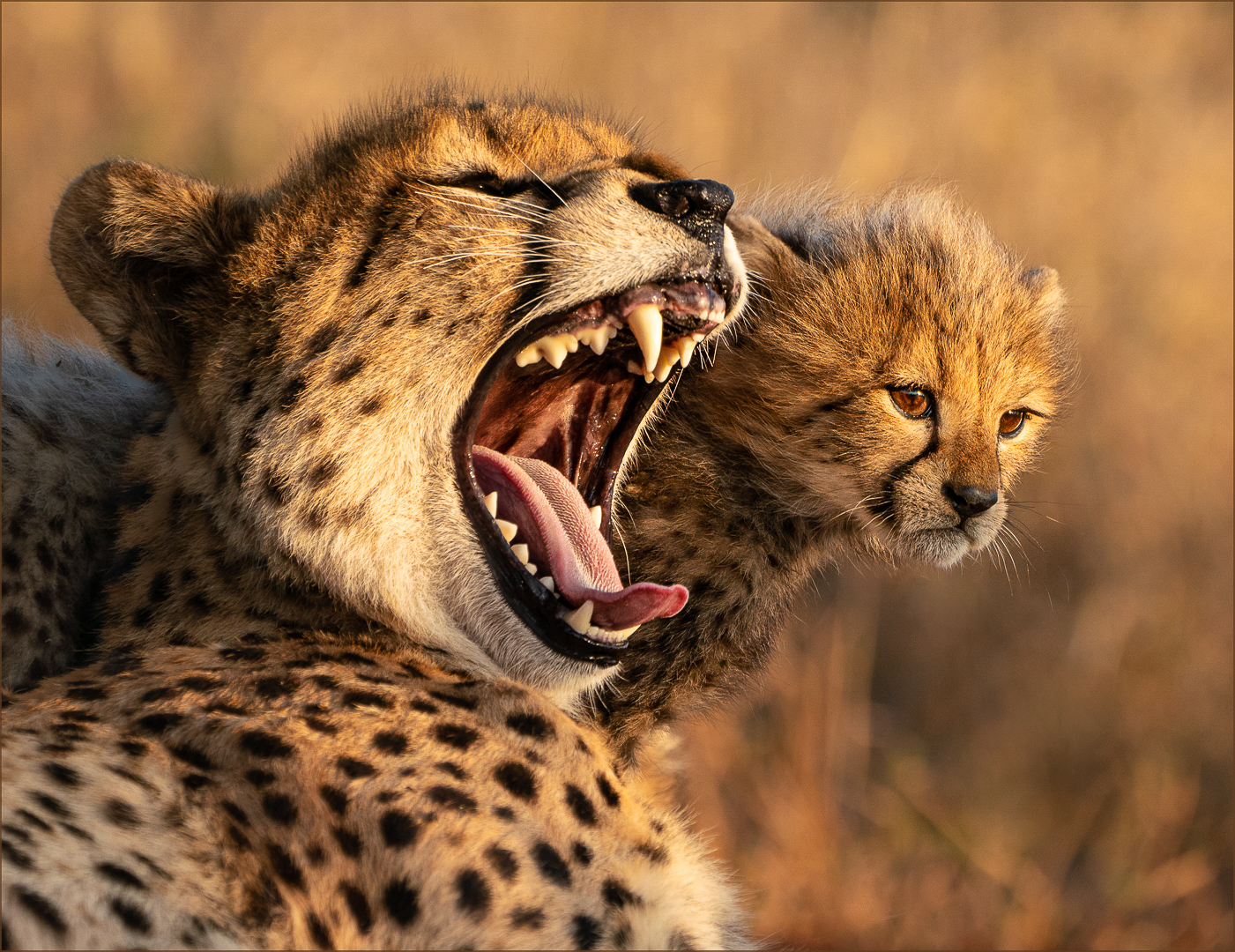 Marié Botes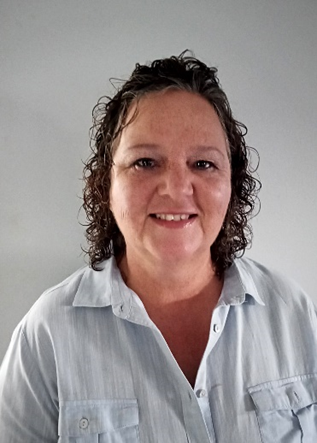 Marié Botes is an avid hobby photographer. After moving to Hermanus from Durbanville in 2017, she joined the Hermanus Photographic Society. The Club environment and monthly meetings helped her to grow as a photographer. Together with her husband, Kobus, they try to get out as often as possible, even if it is just for a drive through the Overberg region. They love to camp and this enables them to travel the country extensively.
"Photography is where I can let the creative part of me take charge. I enjoy the solitude while waiting for the next moment to capture." Marié's main photographic interests are wildlife, landscape and cityscapes. Her favourite places to visit are the Kgalagadi Transfrontier Park, Etosha National Park and the Southern parts of Namibia.

Dusty Kgalagadi Sunrise
Whenever we camp in a National Park we are out on the road as soon as the gates open in the morning. This helps to make the best of the morning light. What makes this photo special for me is the one springbok looking directly at me, while the others are all grazing. Taken on a cold misty winter's morning in 2014.
Bo-Kaap Lines
When we lived in Durbanville, one of our favourite outings would be to the Bo-Kaap early on a Sunday morning. By being there at sunrise, one can capture the contrasting colours at their best. To me this photo shows the beauty in simplicity.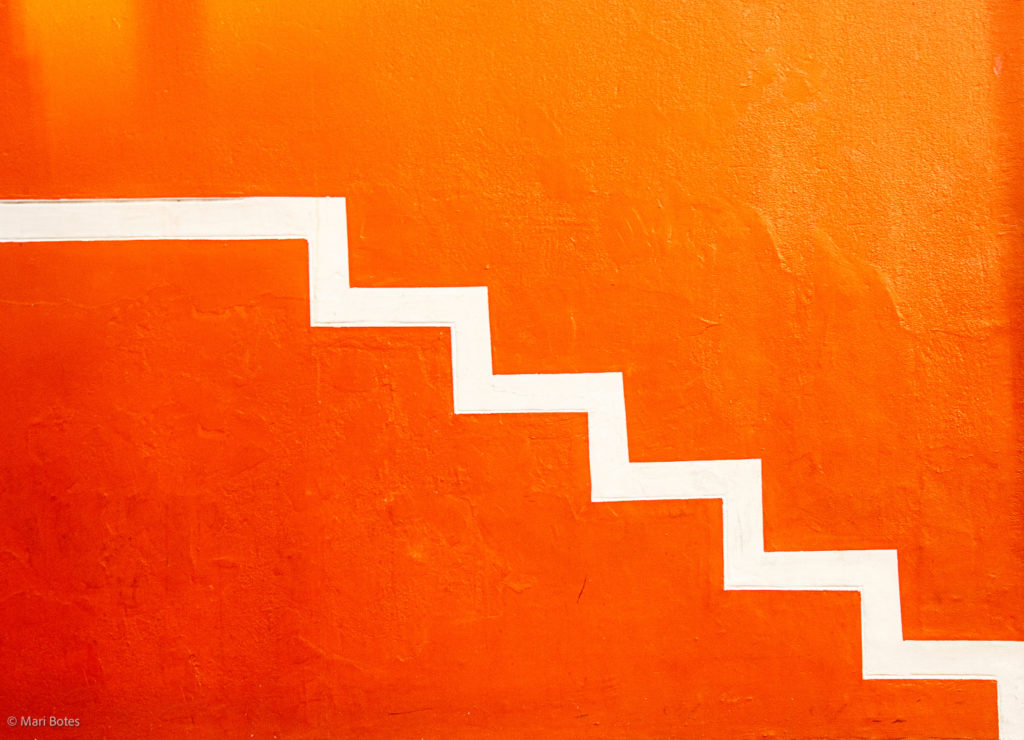 René Pretorius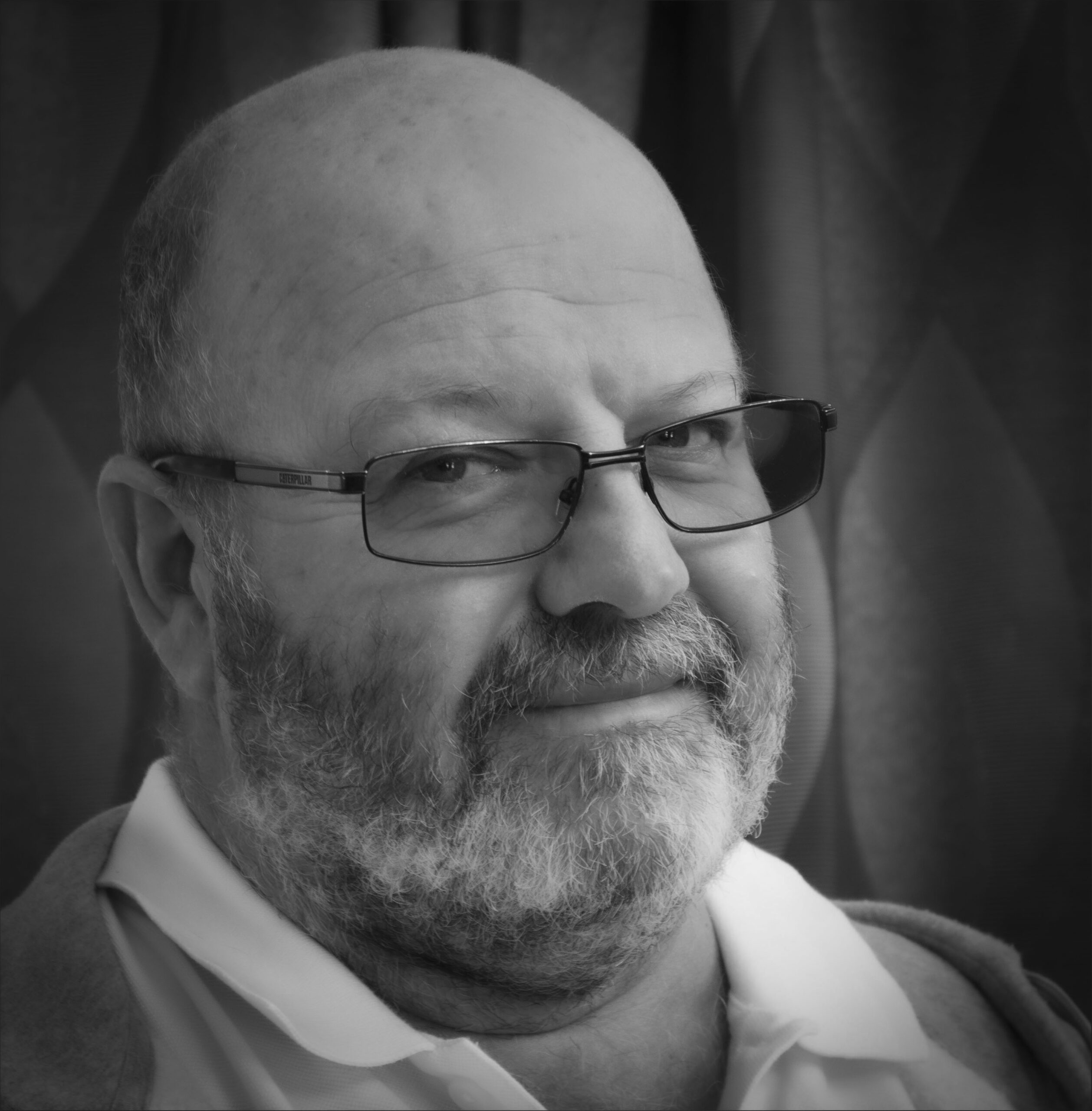 René and his wife Sheron moved to their holiday home in Franskraal on a permanent basis in 2017. René works on a full time basis from home for an international corporate.
René started in photography using 35mm film while still at school – shooting and developing his own work. He was often tasked with taking all of the end of year school photographs. As is often the case, life got in the way and photography was not a high priority. He started dabbling in photography again in 2018 during a trip to Botswana and joined the Hermanus Photographic Society in 2020.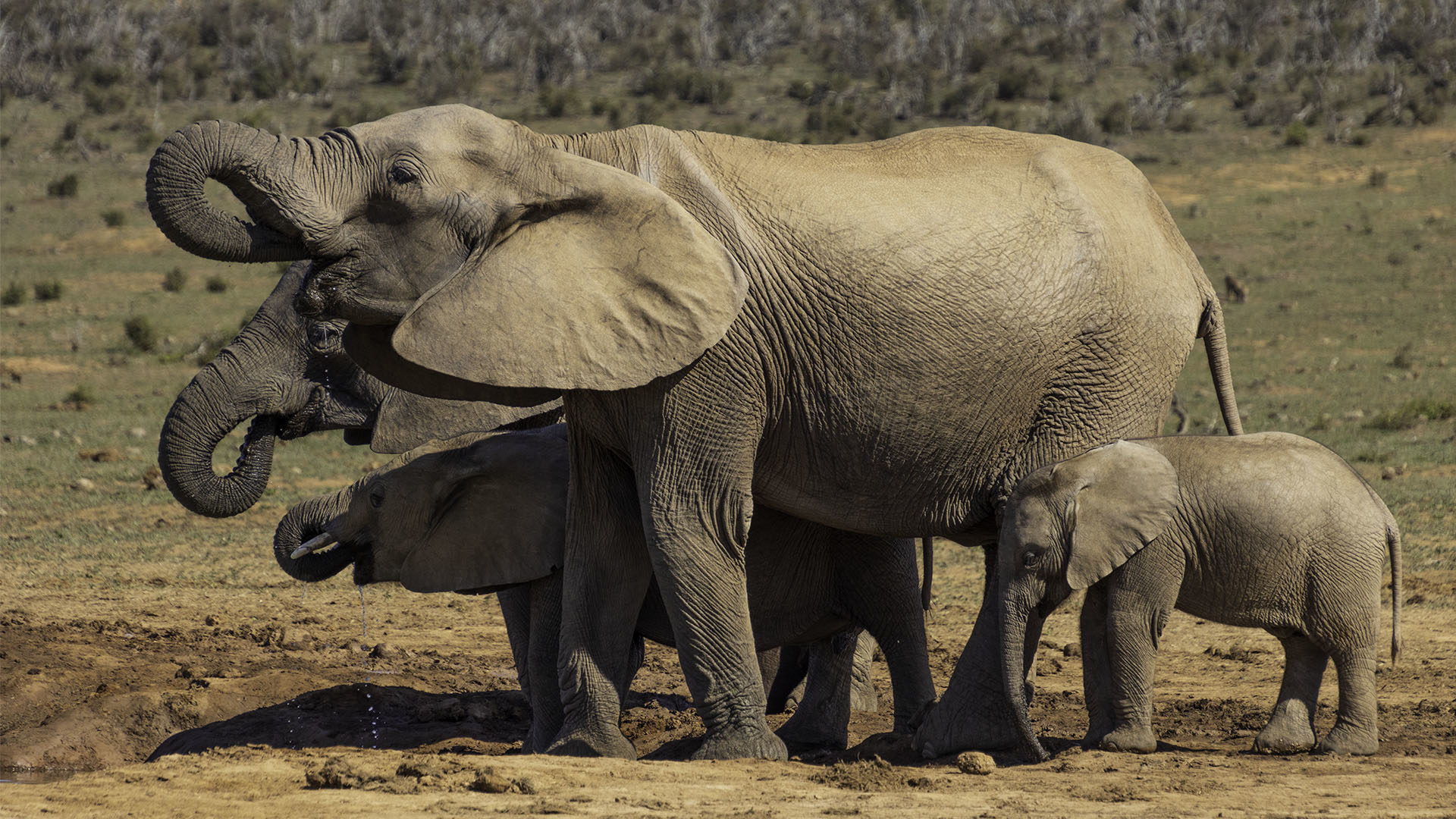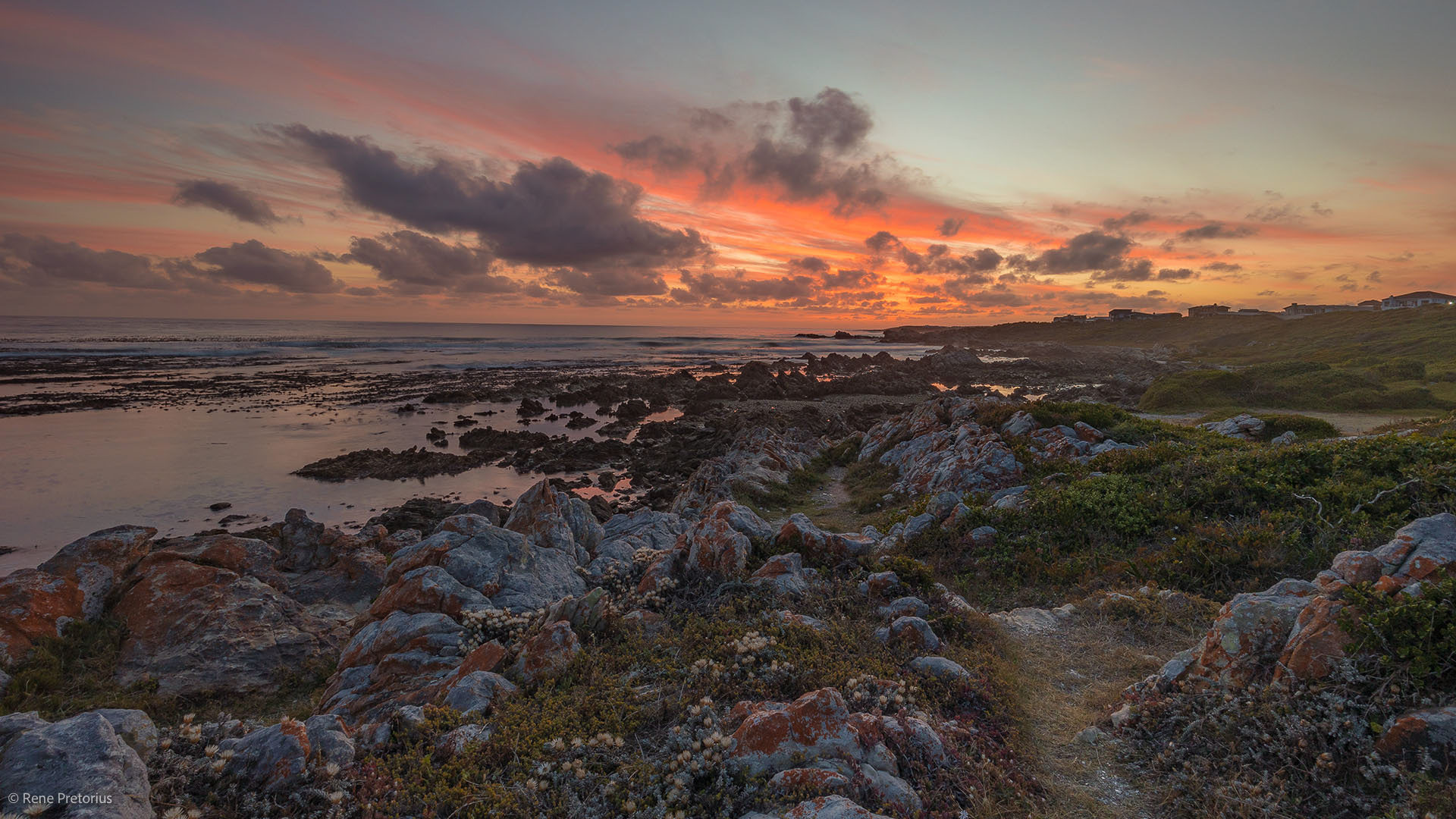 Franskraal has some wonderful sunsets and playing with a new landscape lens I was fortunate to capture the last rays of the day.
Crighton Klassen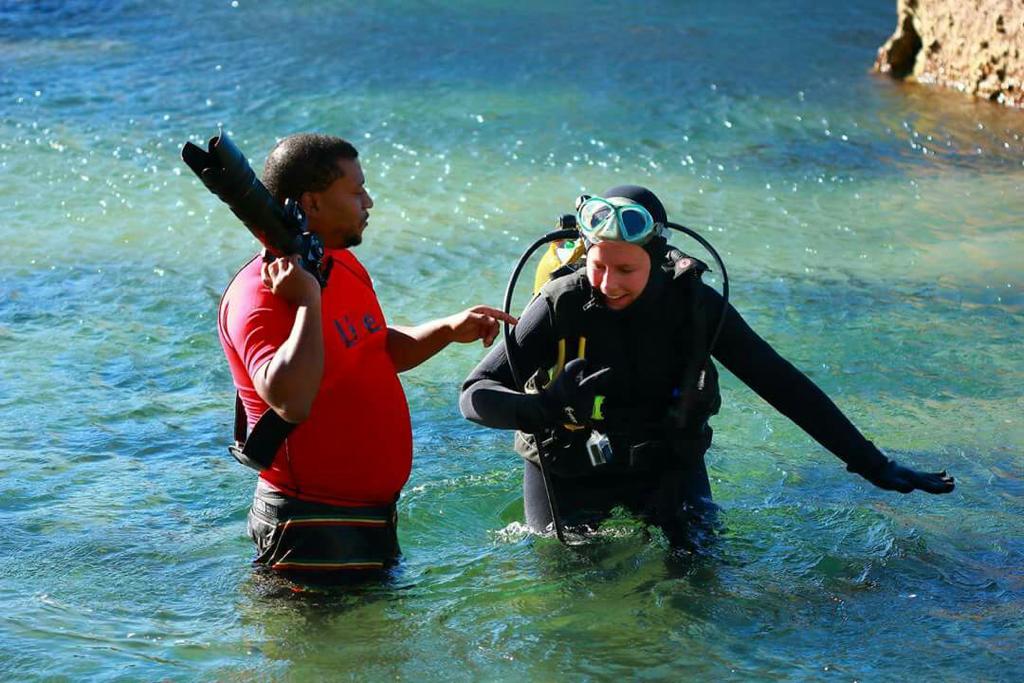 Photography has always been part of my life growing up, however I started taking it seriously around 2008 when I realized that I would like to have something to keep active with during my golden years.
In addition to this I find that photography is very therapeutic. It forced me out of my shell as I needed to perform tasks such as street photography and judging in front of groups of likeminded individuals.
I started taking my photography seriously in 2015 when I joined my first camera club in Wynberg before moving to Cape Town Photographic Society and now Hermanus Photographic Society. I am a nomad which can be seen in my love for landscape photography.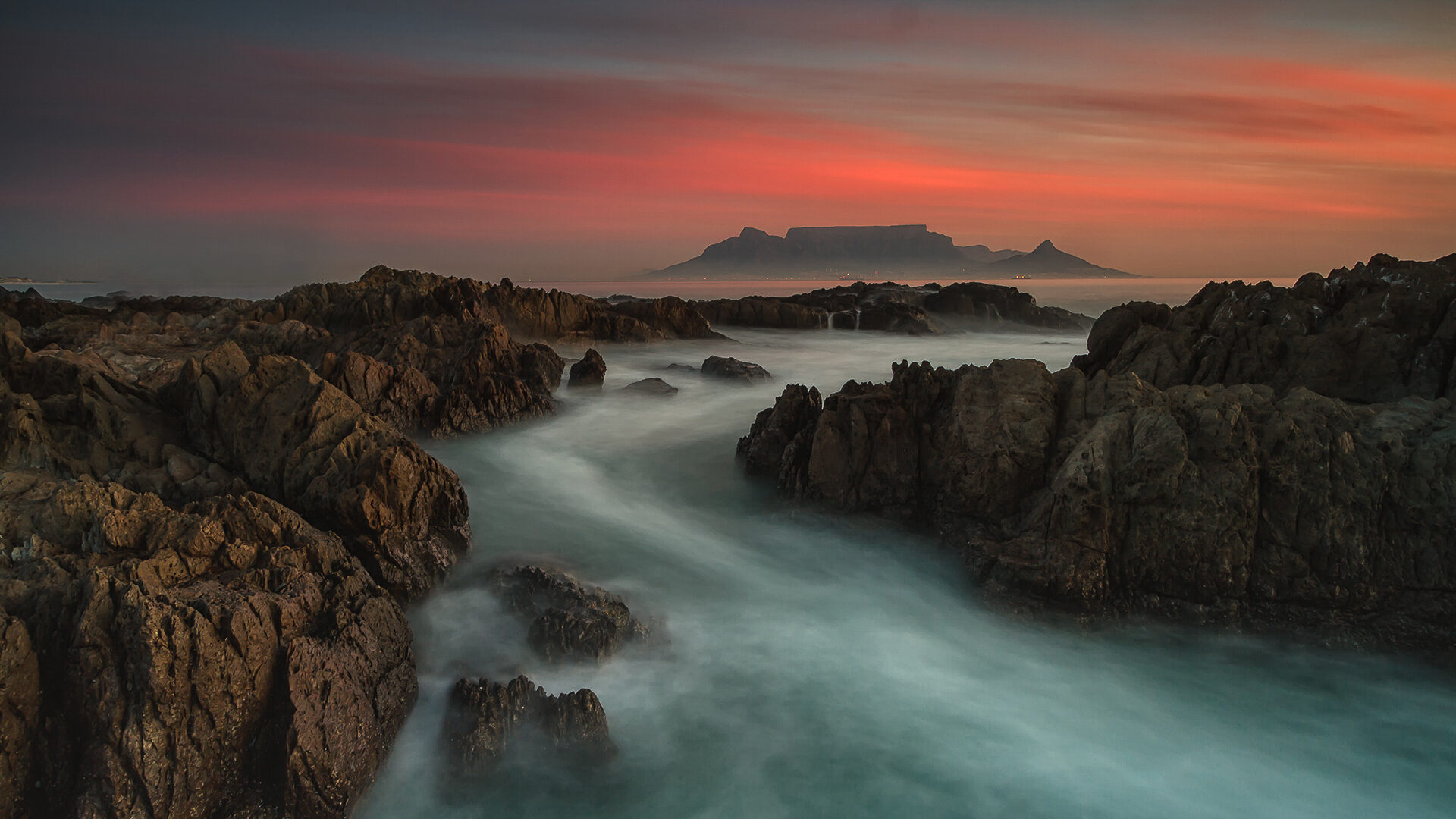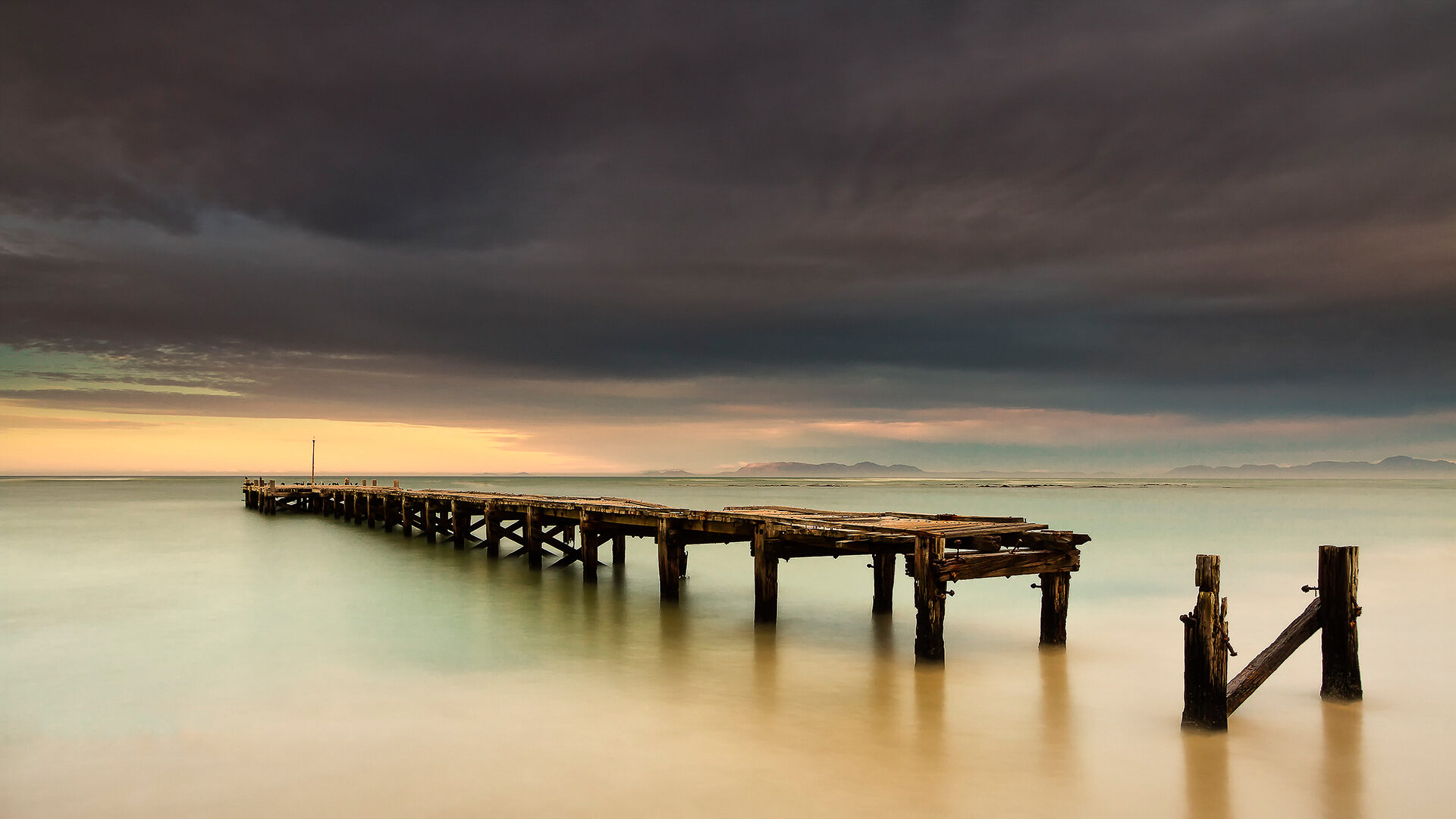 Linda Kotzenberg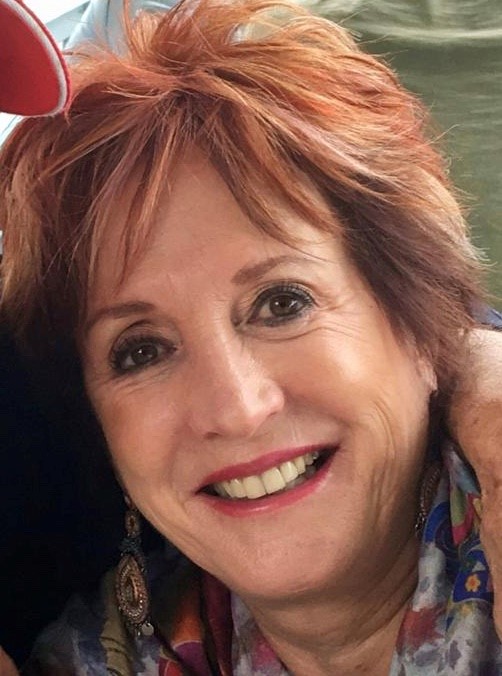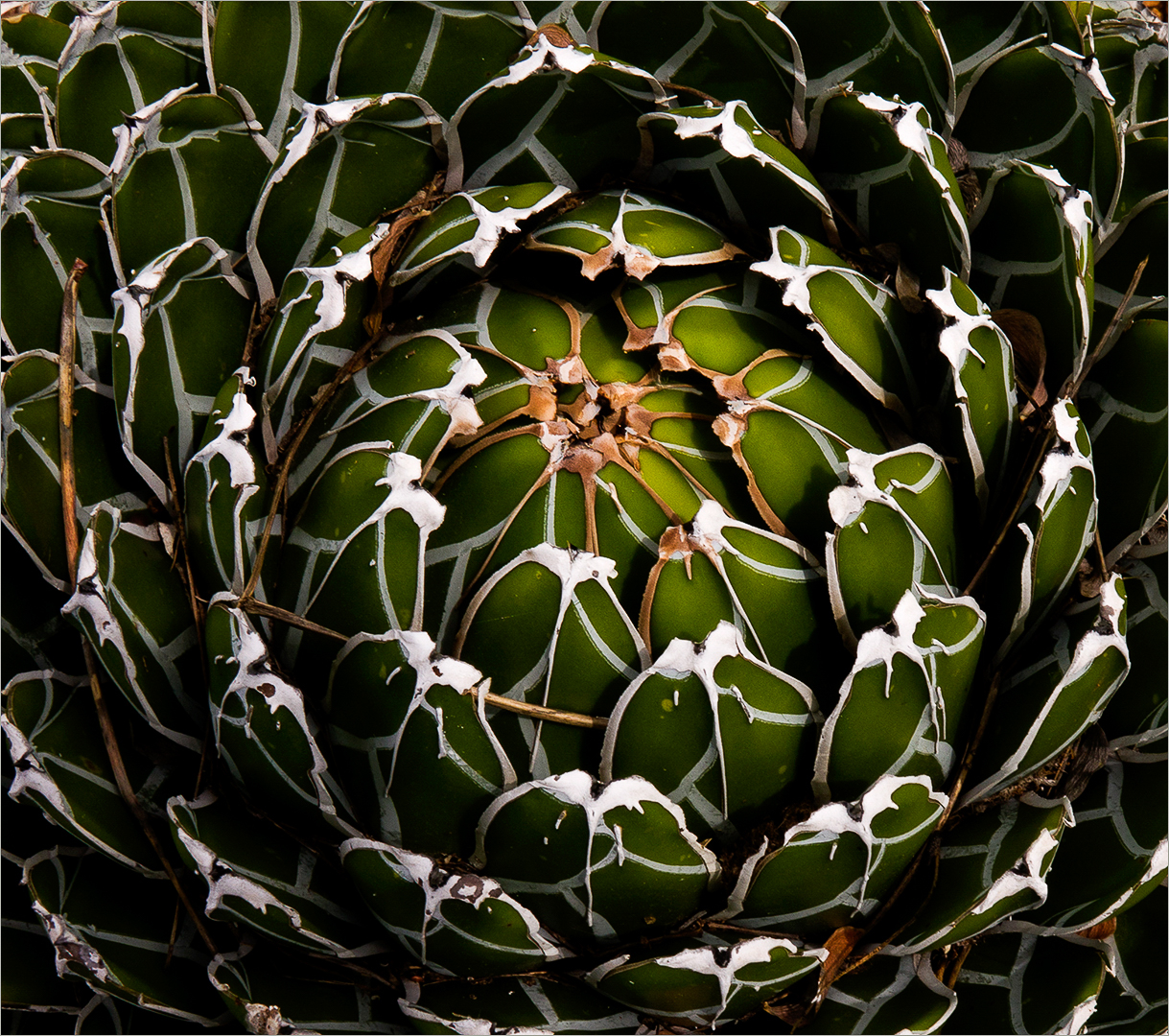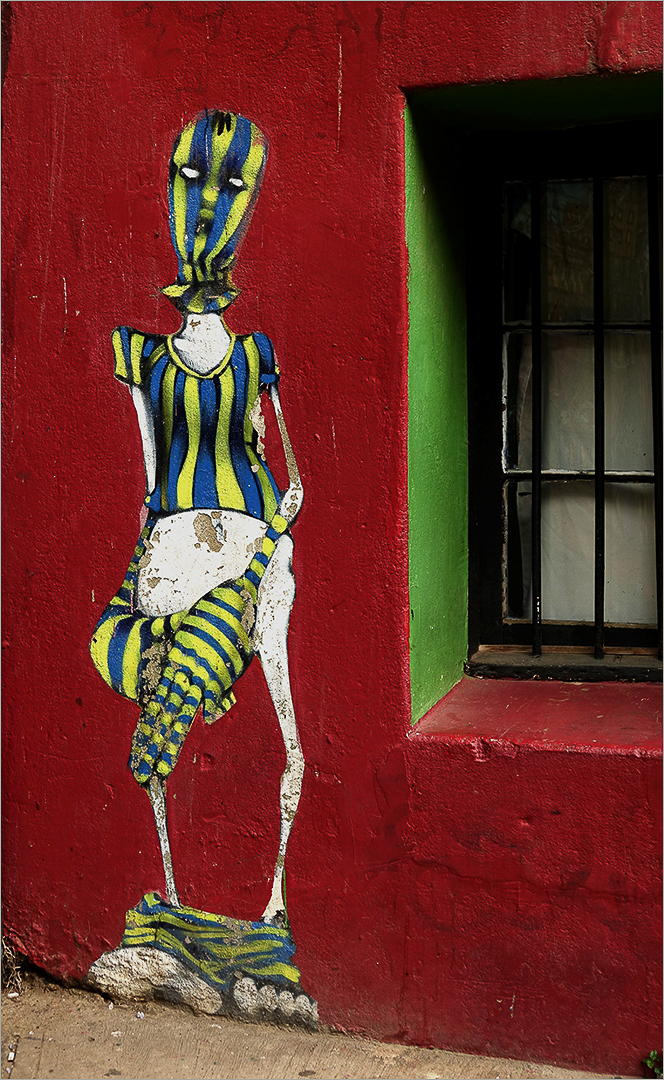 Robyn Simmons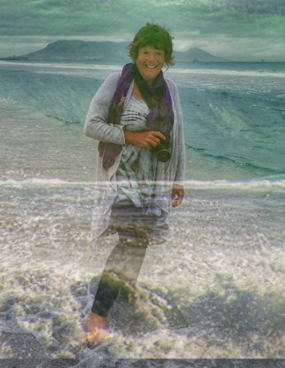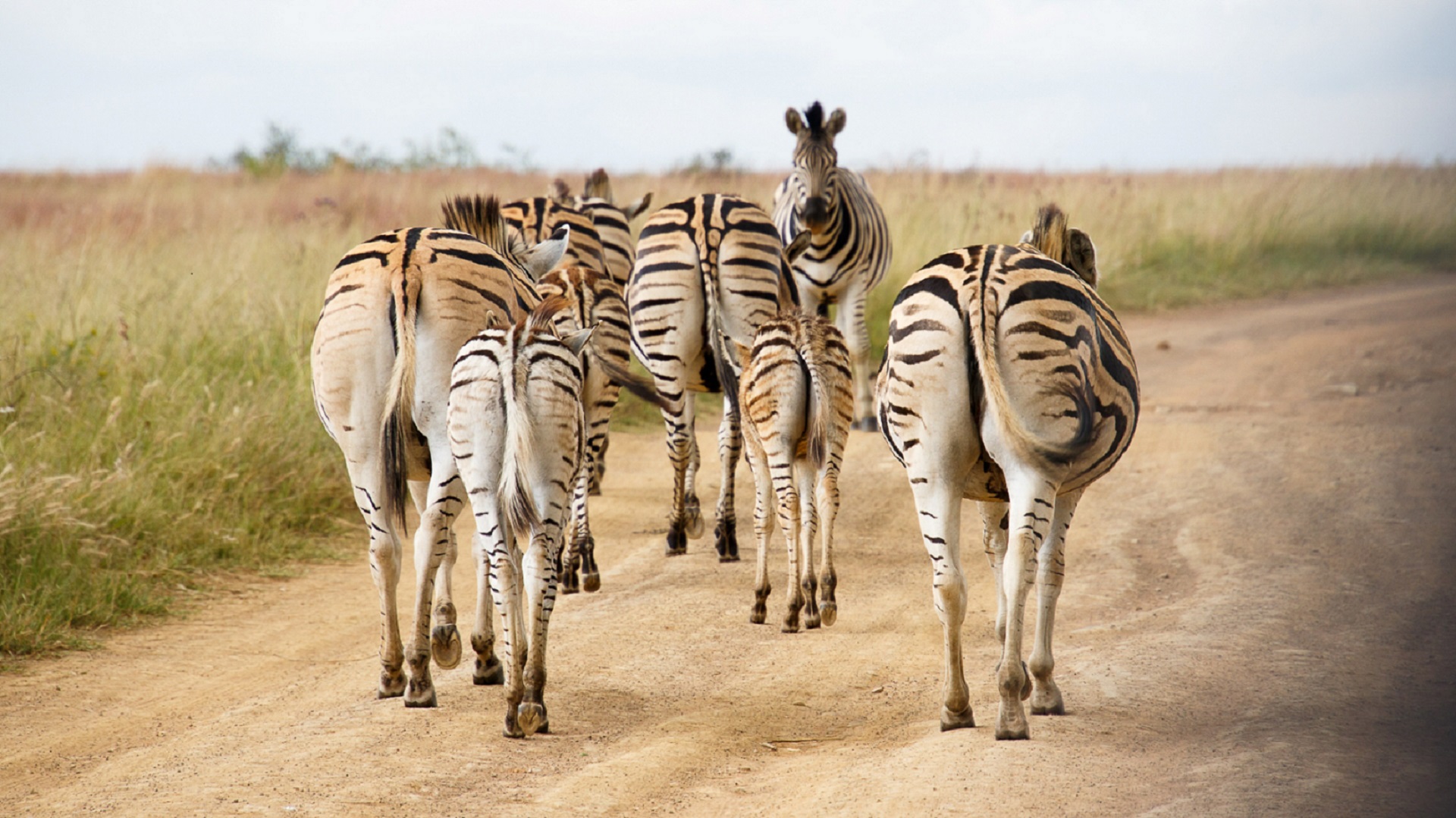 Sheron Pretorius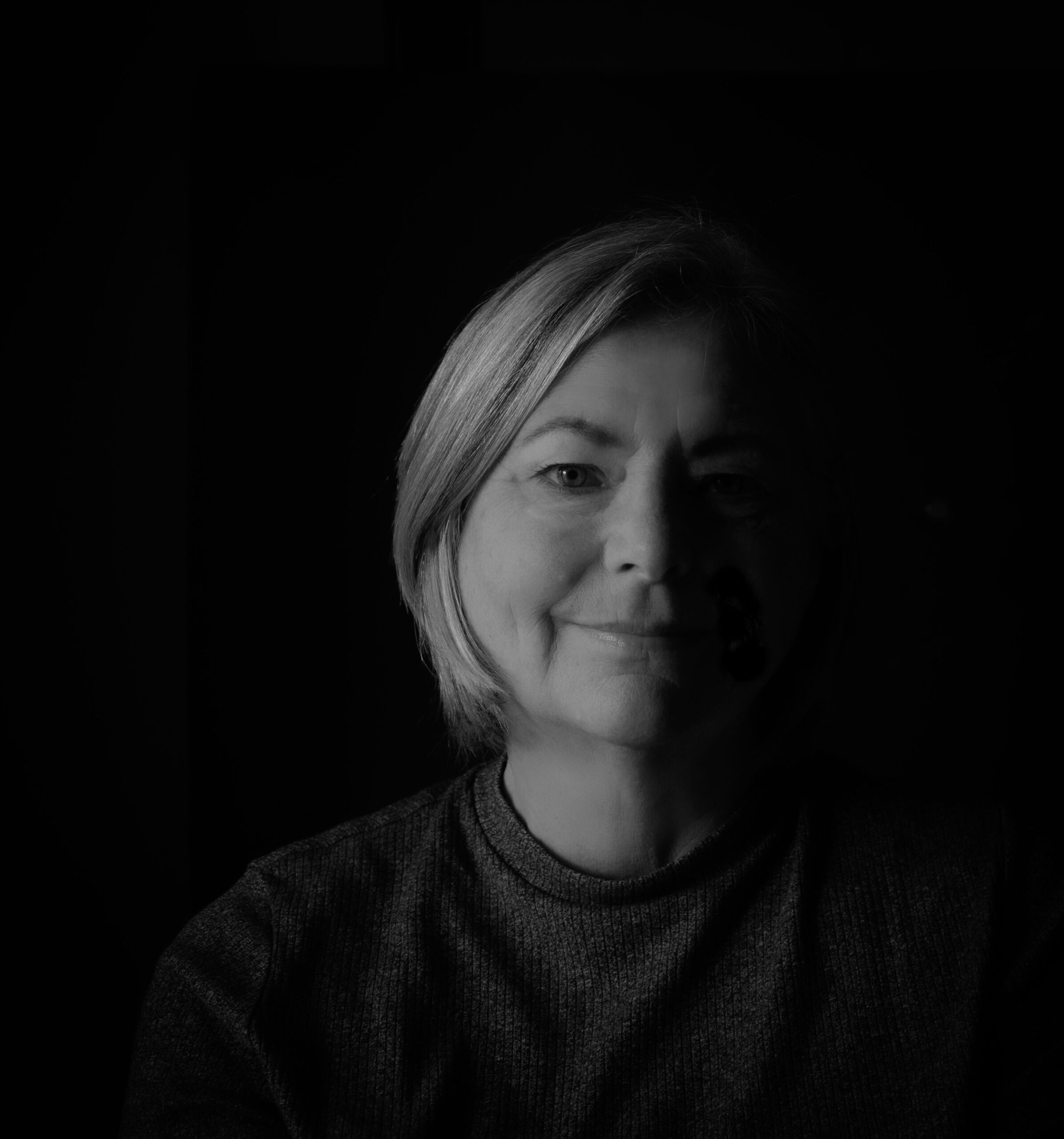 Sheron is a keen photographer, with a love for monochrome and macro photography. Sheron and her husband René finally settled in Franskraal on a permanent basis in 2017 having previously lived in Cape Town and Johannesburg. Sheron is retired and René works from home for an international corporate.
The gift of camera in 2016 (her very first) awakened an interest in photography and on moving to Franskraal she participated in a 52 week challenge run by the Photowalkers of Hermanus. Sheron belonged to the Gansbaai Photography Club from 2018 to 2020 and joined the Hermanus Photographic Society in late 2020.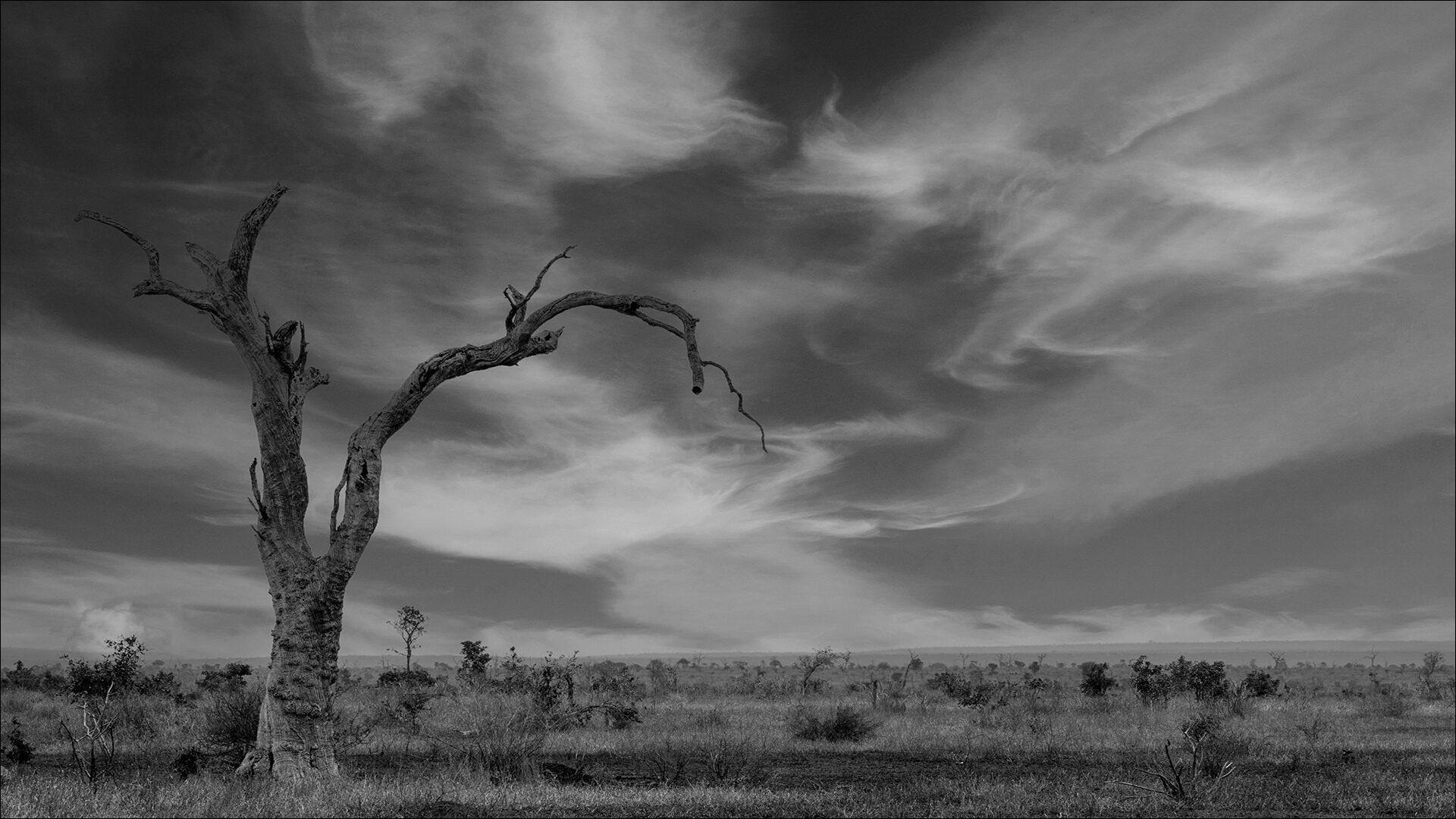 Is this the hanging tree?
This photograph was taken in 2019 during a visit to the Kruger National Park. The stark lines of the tree against the sky appealed to me and I knew that this image was best suited to a monochrome conversion.
René Dewar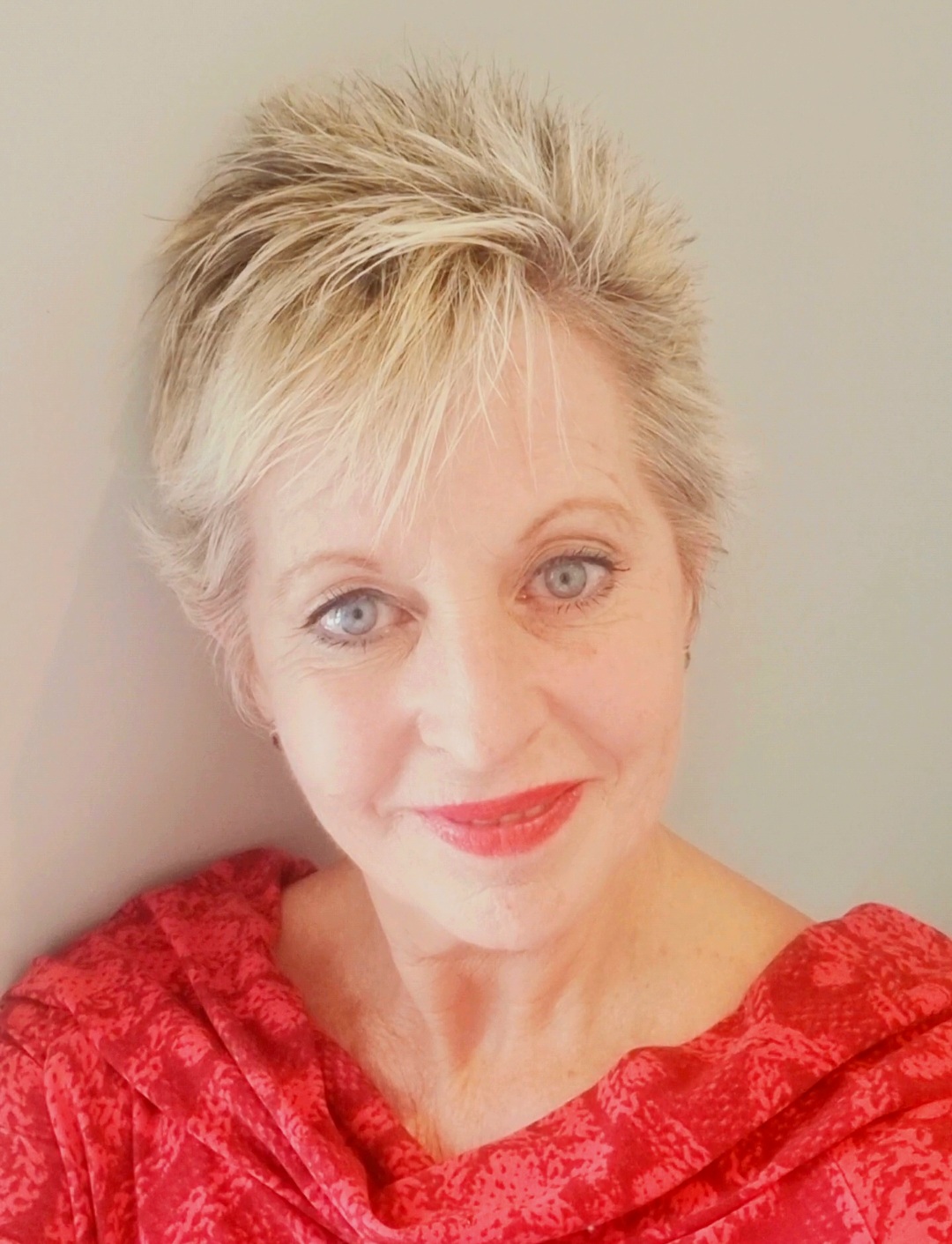 I attended a photography course a few years ago with a very simple camera. In fact, it was the worst in the class. I am more creative than technically minded and our teacher at the time would ask me "How did you get that photo?" I dreaded that question, but he and my entry level camera certainly challenged me. Shortly afterwards on a trip to Dubai, I upgraded to a Canon 40D and the rest is history.
In photography, there is always something new to learn and constant challenges. Whether it is the right moment, the right light or the right angle, there is always something to consider.What I enjoy most about photography, is once you pick up that camera, it evokes feelings of excitement, passion and awe as one is absorbed into a creative and personal journey to achieve that one special shot.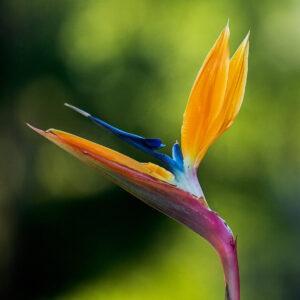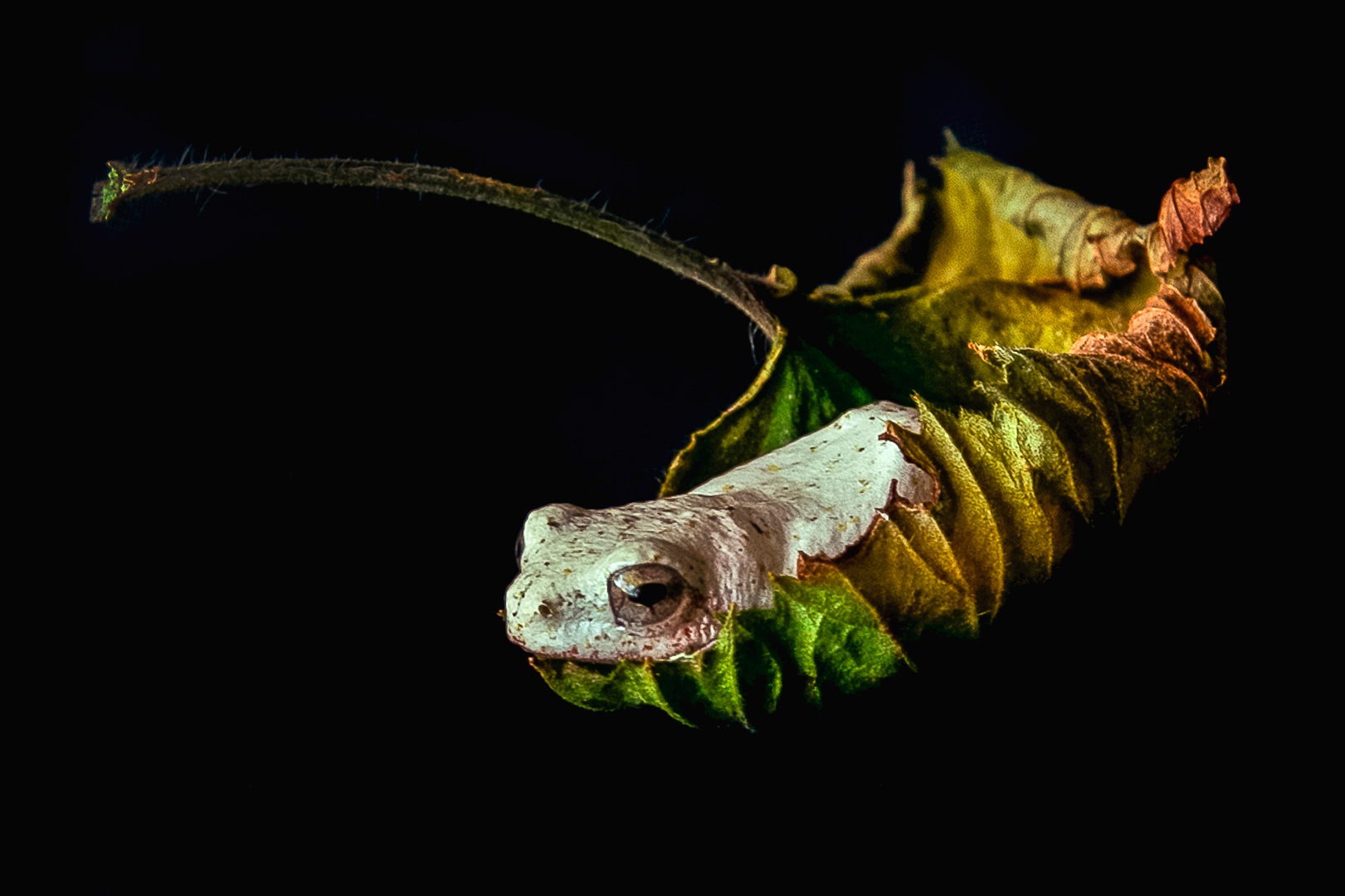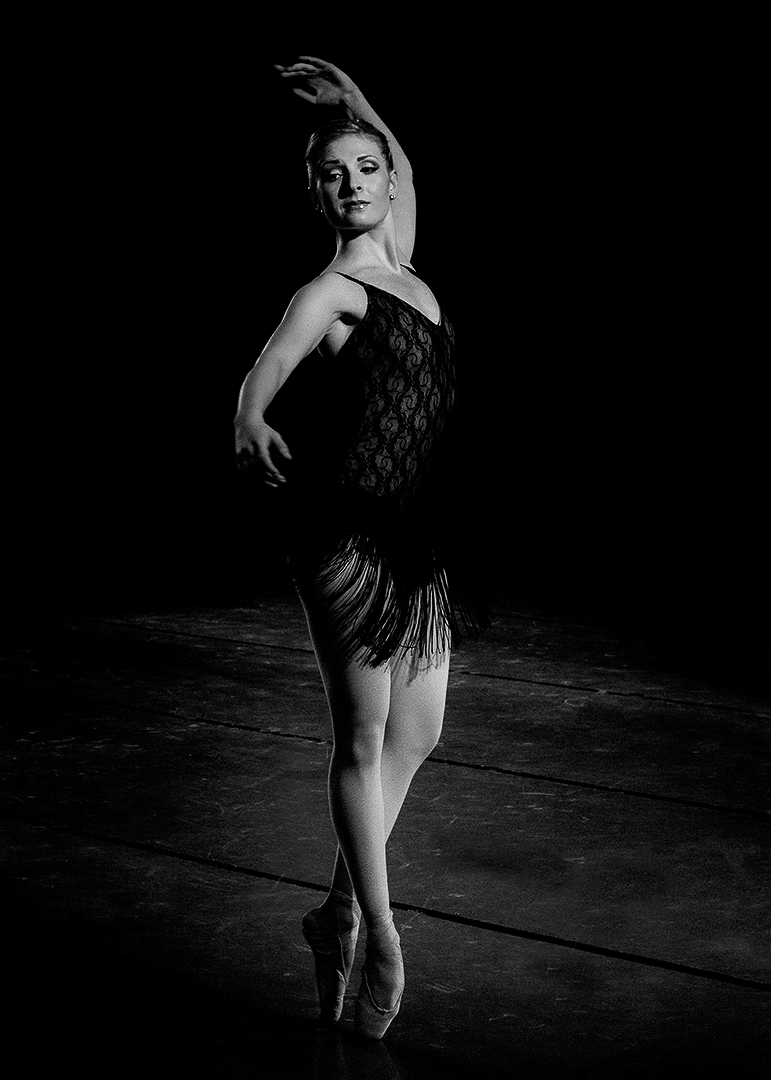 Peter Jaquire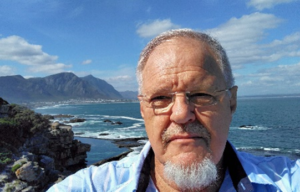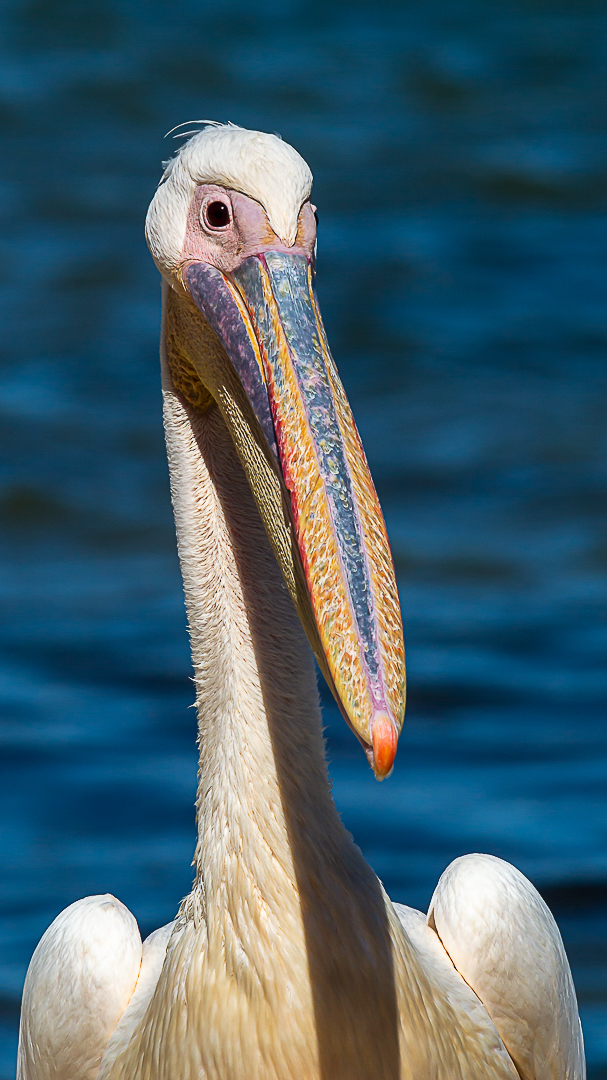 Ingrid Grundlingh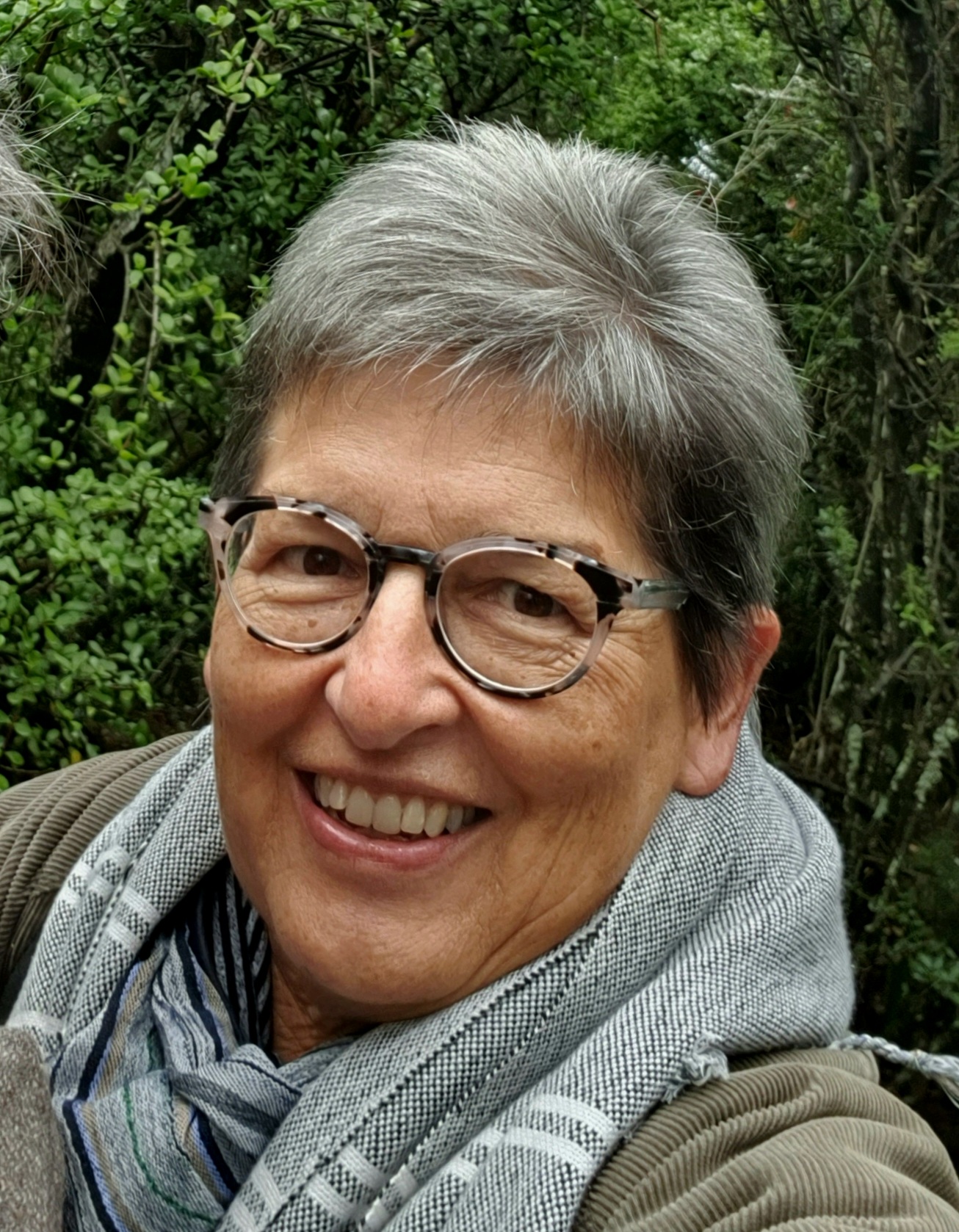 Ingrid has always been interested in taking photos. She started by taking happy snaps with her first camera, a Minolta XG-1 film camera in AUTO mode, to record memories. With the onset of digital camera age she "got with the program" and in 2012 upgraded to her first DSLR, the Canon 60D, after doing extensive brand and technical research. Her research included reading many photography magazines and attending workshops.
In 2015 she upgraded to a Canon 7D MKII with a 100-400mm MKII lens. This is her favourite combination as they get her the best technical results when she pursues her passion for photographing birds and wild animals. Ingrid enjoys macro photography, and for that she uses her 100mm f/2.8 lens for best results. Ingrid joined the Hermanus Photographic Society in 2013 and is a 3-star photographer.